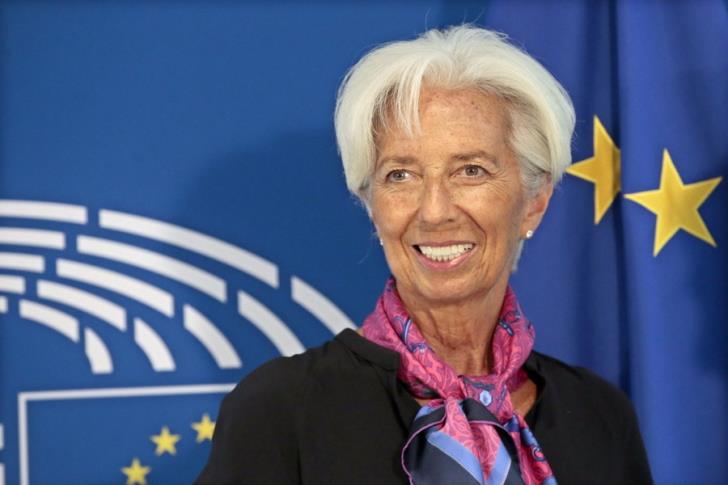 & nbsp & nbspphilenews & nbsp ; & nbsp;
In the contacts of the President of the Republic next week, with the prominent meeting with the President of the European Central Bank (ECB) Christine Lagarde next Wednesday, the Director of the Office of the President Anastasiadis, Andreas Iosif, is mentioned. b>
"The visit comes at a time when the Ukrainian crisis is inevitably having an impact on the EU economy," Joseph wrote in a written statement.
In particular, according to Mr. Joseph, the program of the President of the Republic includes other meetings, which concern the relations of the Republic of Cyprus at both international and European level. He will also attend the THOK Theater Awards ceremony while on April 1 he will attend the events for the national anniversary of the liberation struggle of EOKA 1955 – 959.
On Monday, March 28, President Anastasiadis will attend and greet the THOK Theater Awards ceremony. He will award the big THOK award for the year 2021 to the distinguished personality of the Spyros Stavrinidis theater. "Proof of the great interest of the Government for the theatrical affairs of the place is the promotion of the creation of a Ministry of Culture through which a more structured policy for culture will be implemented", he notes, reminding that the relevant bill is pending in Parliament.
< According to Joseph, on Tuesday, March 29, he will meet with the Commander of the Egyptian Army, Lieutenant General Osama Askar, who will visit Cyprus. They will exchange views on issues of mutual interest focusing on current regional and international developments.
On Wednesday, March 30, President Anastasiadis will receive the President of the European Bank, Christine Lagarde, who will visit Cyprus at the invitation of the Governor of the Central Bank. "The main topic of discussion is expected to be the consequences in the Eurozone of Russia's invasion of Ukraine," he said.
A meeting of the Council of Ministers is scheduled for the same day, while in the afternoon President Anastasiadis will address the presentation of the book of the former Speaker of Parliament Giannakis Homer "Recording". The event will take place in the presence of the former President of the Hellenic Republic Prokopi Pavlopoulos.
On Thursday, March 31, President Anastasiadis will receive the credentials of five Ambassadors of Australia and Italy , Portugal, Estonia and Luxembourg.
On Friday he will attend the national anniversary events of 1 & nbsp; April. In the morning in the solemn doxology and then in the trishagio in the imprisoned memorials. In the afternoon he will attend the event of the EOKA Fighters Association 1955 – 959 in celebration of the national anniversary.