POWERED BY:
11:52 Sunday
March 27, 2022 INSIDER • GOAL • IN-CYPRUS • PROPERTY • CYPRUS-IS • CAREER LIKE • GOING OUT • XRYSES SYNTAGES • ACTIVE • PHILGROUP NEWS & nbsp; SOCIETY & nbsp; INSIDER & nbsp; OPINIONS & nbsp; GOING OUT & nbsp; CULTURE & nbsp; SPORTS & nbsp; AUTO & nbsp; GOOD LIFE & nbsp; USEFUL & nbsp; PRINTED EDITION & nbsp;
ARCHIKIEIDISEISPOLITIKITOPIKAPARASKINIOMEDIAELLADAKOSMOSEPISTIMIPERIVALLONTECHNOLOGIASYNENTEFXEISCHRYSES ETAIREIESKOINONIAEIDISEISKYPROS OF CHTHESANAGNOSTI HAVE LOGOEPISTOLESSYNENTEFXEISDIMOFILI IN INTERNETVIDEOSAFIEROMATAADVERTORIALINSIDEREPICHEIRISEISKYPROSBRAND VOICECAPITALFORBESBLOOMBERG OPINIONPROTAGONISTESKAFTI GRAMMICHRYSES ETAIREIESKARIERAAPOPSEISARTHRA IN "F" INTERVENTION IN "F" MESSAGE YOUR SKITSAO WORLD TWITTERGOING OUTTHINGS TO DOCINEMAMOUSIKIESTIATORIABAR/CAFETV ODIGOSTILEORASIPOLITISMOSKYPROSKOSMOSKRITIKESEKDILOSEISPROSOPAATHLITIKAPODOSFAIROMPASKETPARASKINIAELLADADIETHNIALLA SPORAPOPSEISSKITSOVIDEOSAUTONEAPAROUSIASIAPOSTOLESAGONESKALI ZOIFGEIADIATROFIEF ZINASTRACHRYSES SYNTAGESSYNTAGES SEFVIMA VIMACHRISIMAFARMAKEIAGIATROIAERODROMIALIMANIATILEFONAOPAPKAIROSSYNALLAGMALACHEIAAPPSPROSFORESENTYPI EDITION POLITIKITOPIKAPARASKINIOMEDIAELLADAKOSMOSEPISTIMIPERIVALLONTECHNOLOGIASYNENTEFXEISCHRYSES COMPANIES EIDISEISKYPROS OF CHTHESANAGNOSTI HAVE LOGOEPISTOLESSYNENTEFXEISDIMOFILI THE INTERN ETVIDEOSAFIEROMATAADVERTORIAL EPICHEIRISEISKYPROSBRAND VOICECAPITALFORBESBLOOMBERG OPINIONPROTAGONISTESKAFTI GRAMMICHRYSES ETAIREIESKARIERA ARTICLES IN "F" INTERVENTION IN "F" MESSAGE YOUR SKITSAO WORLD OF TWITTER THINGS TO DOCINEMAMOUSIKIESTIATORIABAR/CAFETV ODIGOSTILEORASI KYPROSKOSMOSKRITIKESEKDILOSEISPROSOPA PODOSFAIROMPASKETPARASKINIAELLADADIETHNIALLA SPORAPOPSEISSKITSOVIDEOS NEAPAROUSIASIAPOSTOLESAGONES YGEIADIATROFIEF ZINASTRACHRYSES SYNTAGESSYNTAGES SEFVIMA STEP FARMAKEIAGIATROIAERODROMIALIMANIATILEFONAOPAPKAIROSSYNALLAGMALACHEIAAPPSPROSFORES ENTERPRISES LTD BRAND VOICE CAPITAL FORBES BLOOMBERG OPINION PROTAGONISTS HOT LINE GOLDEN CAREER COMPANIES
EXCLUSIVE COOPERATION
TOGETHER WITH
Powered by
Next Christine Lagarde in F: Cyprus will succeed again HOME • INSIDER • CYPRUS • Christine Lagarde in F: Cyprus will succeed again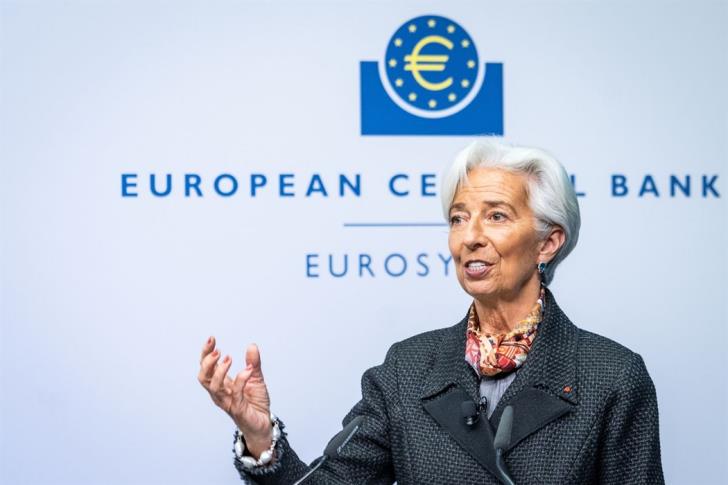 & nbsp & nbspΘεανώ Θειοπούλου & nbsp; & nbsp;
Optimistic that Cyprus will use the flexibility it has shown many times, will face the current difficulties from the geopolitical upheavals and will emerge stronger, expresses in an interview with "Phileleftheros" the President of the European Central Bank (ECB) Christ the Redeemer. , two 24 hours before her arrival in Cyprus (March 29), invited by the Governor of the Central Bank, for contacts with the President of the Republic and other state officials.
Asked about the implications for Russia of sanctions against Russia and the expected large reduction in the arrival of Russian tourists, combined with rising inflation and wider growth, Ms. Lagarde said any challenge was an opportunity. Characterizes the right of the Cypriot authorities to turn to other tourist markets and points out the great importance for the country of its participation in the euro area, which allows it to function as a hub for business activities for the Middle East and North Africa region. .
SEE ALSO:
Inside the 10 largest banks in Cyprus What reasons changed the banking map of Cyprus Regarding the influence of Russian interests in the Cypriot economy, the President of the ECB notes with satisfaction that "the direct exposures of the Cypriot banking sector to the Russian economy as a whole are relatively limited and continue to decline." He also noted with satisfaction that "significant progress has been made in recent years in stabilizing the banking system". He concludes by emphasizing that "the Cypriot banking system is better prepared to cope with the current crisis" and that "Cyprus is in a completely different position today (in relation to its visit to Cyprus 10 years ago), as it has faced effectively many of the problems he had in the past. "
READ MORE IN THE PUBLISHED LIBERTY PRESS