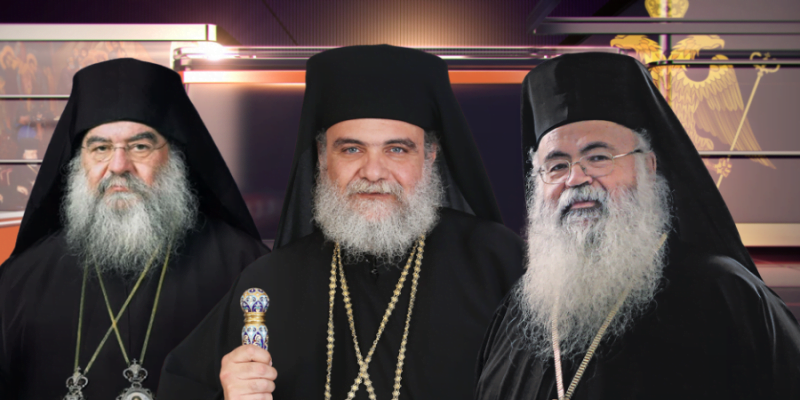 Saturday, December 24, is the date that the Holy Synod will elect the new superior to the Archbishopric throne of the Church of Cyprus. which they unanimously rejected, they ratified the Triperson.
The procedure provides for a vote. If an absolute majority of 9 votes is not achieved, then the first and second will go to a second round of voting. If they vote in a tie, then the result will be decided by lottery.
After the Divine Liturgy, the message for the election will follow, in the old cathedral of Agios Ioannou the Theologian in Nicosia.
The enthronement of the new Primate of the Church of Cyprus is timed after the feast of the Epiphany.
Fierce background
It culminated last night, the orgy background in order to finalize the map of the alliances within the synod.
Information from SIGMA brings the Metropolitan of Pafos Georgios, to gather the majority of the synods with ecclesiastical circles in fact, let it leak, that a second vote may not be needed.
The Metropolitan of Limassol Athanasios secures 5 votes including his and that of Metropolitan Kykkos.
Metropolitan of Pago is supported by the 7 qualified as archbishoprics.< /p>
According to the information, Tamassou Isaias and Morphou Neophytos may be added to them, who seem to be in positive terms.
In any case, it must be clarified that there is no data, things are still fluid, however it seems that the scales are tipping towards the election of the Metropolitan of Paphos Georgios and indeed from the first round.
Metropolitan Kykkos: I am unreservedly in favor of Athanasios
Christmas Eve the Synod elects the new Archbishop