For another year, Nicosia lives in festive rhythms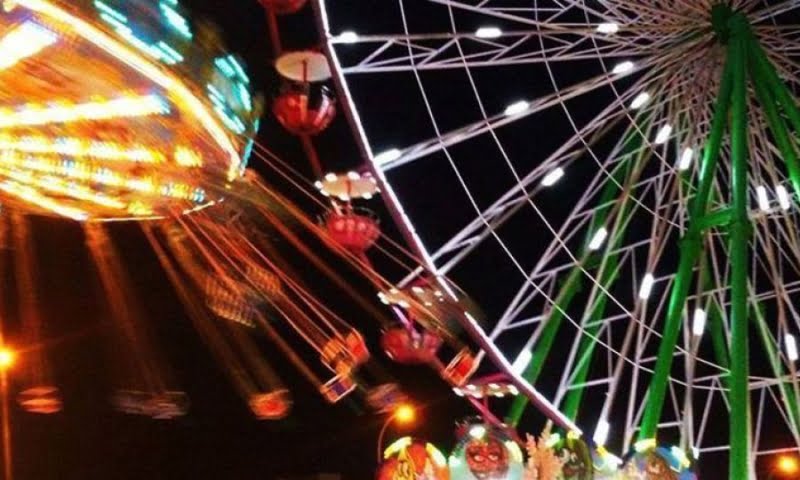 For another year, Nicosia lives in festive rhythm, with people enjoying the city from a height of 45 meters, on the giant wheel.
A whole city, a fairytale town , is set up inside the Moat, offering every day the opportunity for children and adults alike to live a nice experience during this period.
Paramythoupoli Nicosia 2022 is presented by Hellenic Bank, while the Communication Sponsor is Love Fm 100.7
Let's see below some of the numbers associated with the Christmas Haunted Town.
The giant Wheel is 45 meters high, offering a great view of Nicosia from (very) high.
The F1 Booster will launch you at a speed of up to 100 km/h, and at a height of 42 meters above the ground.
The Games/Rides in Nicosia are a total of 11, while some of them are ideal for children aged one year and older (such as the Carousel).
At the Food Tent you will find about a dozen options for food, but also several options for coffees, drinks, juices, drinks, etc.
In Nicosia it will work for 52 whole days. The opening took place on Friday 18 November, while it will remain open until Sunday 8 January 2023. Opening hours are from 15.00 to 23.00 on weekdays, from 14.00 to 23.00 on Saturdays and from 11.00 to 23.00 on Sundays .
*Apart from Nicosia, this year Larnaca has also put on its festive clothes, welcoming Paramythoupoli for the first time, with impressive games and with the big wheel giving an otherworldly note. Paramythoupoli Larnaca, in Europe Square, will also remain open until Sunday, January 8.
Gold Sponsor: Hellenic Bank
Sponsors:
Communication sponsor: Love Fm 100.7