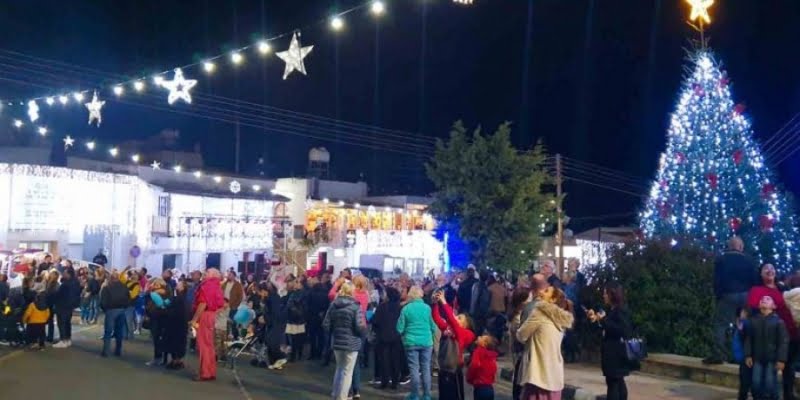 The Christmas tree of the Municipality of Peyia was illuminated on Friday night in the central square of the Municipality. Santa Claus, who arrived in a fire engine, distributed gifts to the children who gathered with their parents in the square of the Municipality of Peyia to experience the Christmas events organized by the Municipality of Peyia.
In his greeting, the Mayor of Peyia Marinos Lambrou said that "Christmas is the great celebration of Christianity and as a Local Authority faithful to our appointment and firm in our effort to establish the events of the Municipality as an institution, we will continue this year as well".
Mr. Lambrou also noted that at a time when everyday life is difficult as a Municipality, they are trying to give their fellow citizens what they need for to they warm their souls and to feel like real people.
He also pledged that they will not let any of their fellow human beings feel alone. He also invited the citizens to support their fellow human beings in their own way, noting that this is also the real meaning of the following holidays.
The event included an artistic program with the artist Thanos Kalliris.
p>
Source: KYPE