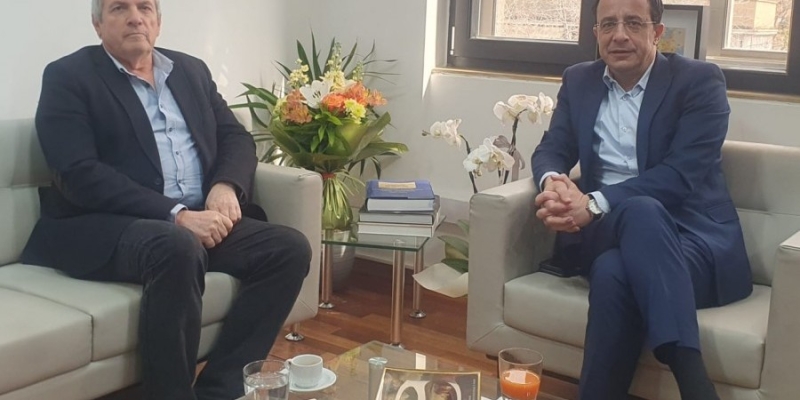 The elected president of the Republic of Cyprus, Mr. Nikos Christodoulidis, held a meeting today with the president of the Environmental Movement, Mr. Charalambos Theopeptou.
During the meeting, Mr. Christodoulidis informed Mr. Theopeptou of his intention to form a Government of broad social acceptance.
The President-elect of the Republic expressed his readiness for constructive cooperation, especially in matters concerning the environment, expressing the hope for the utilization of suggestions from the Environmental Movement.
During the meeting, opinions were exchanged on issues concerning the current situation, while the challenges that must be addressed as a priority were discussed.
Nikos Christodoulidis and Charalambos Theopeptou, agreed to continue the dialogue between them.
Read also: Moody's: "Approved" the election of Christodoulidis