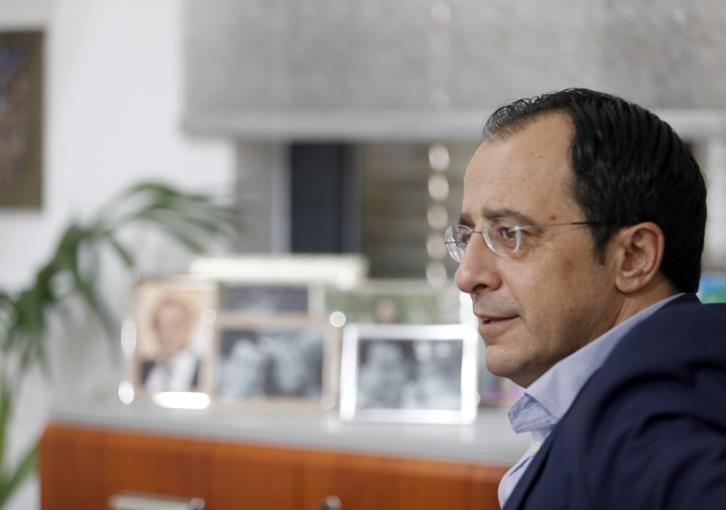 & nbsp & nbspAndreas Pimpisis & nbsp; & nbsp;
Taking strength from the people who unite with him, Nikos Christodoulidis declares that he is ready to take over the Presidency of the Republic. In his first interview in a Cypriot newspaper, & nbsp; Nikos Christodoulidis reveals that he has been working with a team of experts and states that "we are already many and we are ready".
The purpose of a politician and especially of a leader, he emphasizes, is to inspire through him the best of him, in order to strengthen his effort, and to continue with better results. He states that "the Cypriot citizen has before him the choice of an independent candidacy, which represents people of all ideological, socio-economic and other origins". N. Christodoulidis maintains that "everyone's political identity is respected but should not be the criterion". He further emphasizes that "the era and the new challenges require the joining of forces and the utilization of the most capable, from whatever space they come, with vision, knowledge, principles and values ​​and a will to offer".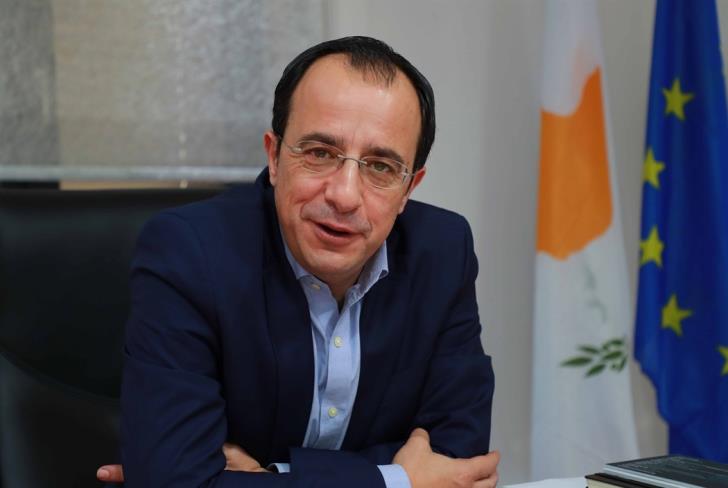 – Why should the Cypriot voters in the next elections choose you and not anyone else for the position of President?
– The Cypriot citizen has before him the choice of an independent, cross-party candidacy, which represents individuals of all ideological, socio-economic and other origins. It is a pioneering proposal, which does not follow the trampled one. It stems from the need, as we have seen at European level, for new mentalities and approaches so that with a combination of forces there can be renewal and tackling long-term deficits and distortions.
The goal is a more socially sensitive free economy, a state that will emphasize and further modernize areas such as work, education and health, and lead Cyprus with confidence in the coming years. Our independent candidacy focuses on the person and his needs, regardless of origin, with absolute respect for diversity, conditions and criteria that will allow everyone and all to be equally represented in the decision-making centers and in the commons, and will be composed of capable technocrats. and political figures from all walks of life. We do not exclude anyone but we do not enter into conciliations and methods of other times. Those who will work and join forces with us will do it to offer a better and fairer Cyprus for our children.
– Do you feel ready to take the baton from Nikos Anastasiadis? & Nbsp;
– If I had any doubts I would not announce my candidacy and believe me I am not at all impulsive as a character. I always make decisions with seriousness and full awareness of responsibility. The path I chose is not the easiest, on the contrary. But I did it consciously and decisively, taking strength from the people who unite for this purpose. ;
– You rightly mentioned "the image that some people present" in order to serve other people's goals and thinking, wrongly, that this is a narrative that the people "buy" incessantly. My choice is a proposal for a clearly independent candidacy addressed to the entire Cypriot people, regardless of party or other approaches and backgrounds. Let us not forget that we are talking about presidential and not parliamentary elections and the clear stake is how through a collective effort we will face the challenges we face, we will take our country forward and we will correct the bad things that have always been an obstacle to the prosperity of the people. many, whether they are education, health, governance. Everyone's political identity is respected, but it should not be the criterion. The age and the new challenges require joining forces and utilizing the most capable, no matter where they come from, with vision, knowledge, principles and values ​​and a will to offer.
The political, social and economic challenges of today and tomorrow, with the war in the immediate neighborhood of the European Union and the adverse consequences we are already experiencing in our daily lives, call for a collective effort. The parties are undoubtedly the core of the Republic, but it is the citizen and the prosperity of the independent party, which must be in the center and, in my opinion, an independent candidacy and a unifying government is what is required at this particular moment. I think this is ingrained in the consciousness of the Cypriots for this and it massively supports our independent proposal without feeling that this is a sign of disrespect to the party that it has traditionally supported. Let us not forget the high percentage of our fellow citizens who in recent electoral processes devalued their parties. Aren't they worthy and active members of our society? Did they want to send us some messages? It is time to listen to them all and do our best in the common interest that goes beyond the strictly partisan. The people rightly demand this and this will be the most beneficial for Cyprus of tomorrow.
– You said in your announcement that all these months you had talked to the whole spectrum of society, and I imagine with Alarmists, centrists and leftists. With those you spoke to, the Alarms, they asked you why you want to become the vehicle of DIKO to return to power?
– None of the common people used such expressions. Sincerely. I did not hear them. And I talked to thousands. In the year 2022 society is not carried away by the reproduction of such approaches. On the contrary, I think he condemns them. The Alarm, the Dikoikos, the Left, the Cypriot people, the mother, the father, they are interested in their well-being, the future of their children, the accuracy, the quality of the offered education and health, to make cuts and reforms, to be treated holistically corruption, unworthiness, inequalities. The perspective of work, simplify procedures. To resume the effort for a comprehensive solution of the Cyprus problem with substantiated proposals that will utilize our course so far in the EU and the implementation of the acquis in Cyprus.
People know well where I come from. I did not hide. I recognize and respect the right of every citizen to belong to any party he wishes. I have associates and volunteers from various political and party backgrounds, but also disorganized or frustrated, and I assure you that different beliefs do not prevent us from working effectively and efficiently.
I do not ask anyone to deny his beliefs and convictions. We may have different starting points but we are united by a common vision for the future. I am, therefore, an independent candidate. I will come up with specific positions, proposals and vision as a result of my discussion with civil society, organized groups and party venues that embrace our vision and share our approaches. I have already given the basic framework, as the program progresses and the consultations people will have the opportunity to hear more and more in detail. Cyprus needs renewal in all areas.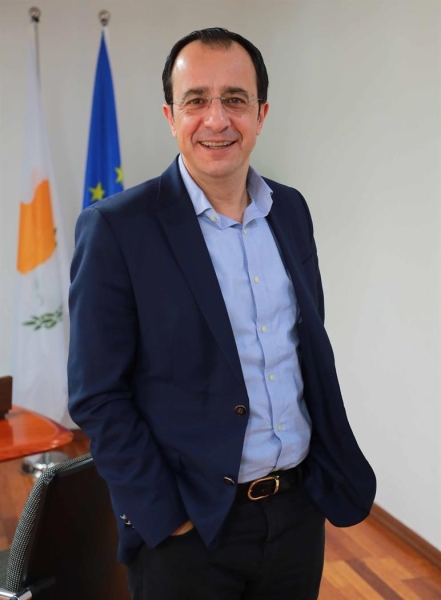 « No agreement with no political party "
– Is there a preliminary agreement with N. Papadopoulos to support you?
– There is no agreement with any political party that it will support me. I did not make my decisions because they would support me or not. This would not be an independent candidacy. I listened carefully to the people and politicians from all walks of life. I formed teams of experts per sector, so that our program is modernized, with measurable goals. Much can be done with knowledge and determination. I have already said that I will not enter into conciliations and agreements. I mean it. The most capable will form the governing group if the people honor us with their vote. Both capable and worthy exist in all areas, inside and outside parties and organized groups. This does not mean that one of them does not love and respect his party. It simply goes beyond that because the old model did not bring what it should, the future of the place and the society demand it. We must dare to renew ideas, procedures, mentalities.
READ ALSO: & nbsp; Sergiani candidates and parties for the Presidential pp You do not impose respect and voting "
– Although there is time until the presidential election, nevertheless you did not start well or as everyone would expect?
– We started very strong and the response of the people is unprecedented. We are down to earth because we have a long way to go but the excitement and appetite for work is too great. The support of civil society, the great response of volunteers to my proclamation and the desire of the wider society from any political spectrum to be effectively involved and to assist in this unprecedented exercise of participatory democracy, are just some of the developments that followed my proclamation. and demonstrate the desire of the people to support with all their might this perspective. If you are referring to the issue with Mr. Flessas, I have already taken a public position and I consider it very unfortunate that he suggested in the speech of the proclamation, the inclusion of references, without knowing it, that were used again in the past in other political speeches. After all, this led to the immediate end of our cooperation. We move forward stronger. We focus on the dialogue with society and the development of a bottom-up program that will meet the real expectations of the Cypriot people with measurable goals and concrete results in all key areas that affect the daily life and quality of life of all citizens and of the most vulnerable. We will be judged by this.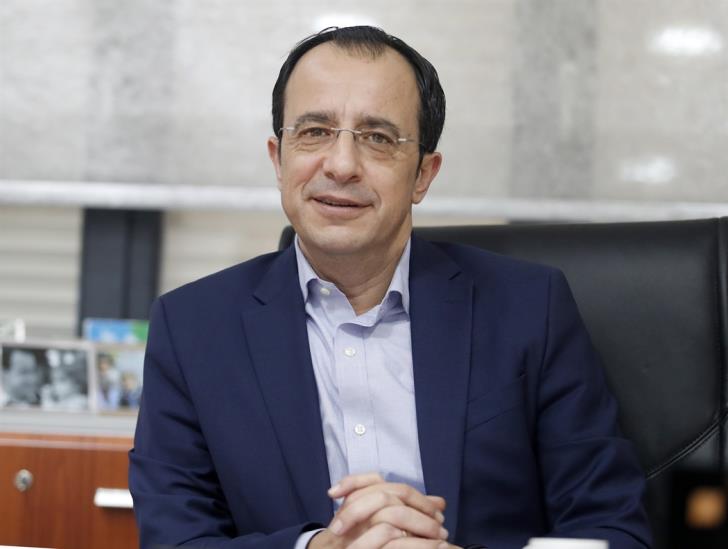 – & nbsp; You have already given enough weapons to your opponents and especially to the leadership of DISY to fight. How do you deal with this situation?
– From the first moment I started to worry seriously about the possibility of running for office, before I even decide, I am facing an unprecedented war. At all levels but I choose not to go into details because they do not honor us as a society. But I made my choice consciously and I am ready. Let's hope that at least some level of political culture will be observed. It is a basic human right to vote, we want to say that we are a modern Democracy, so let us respect all opinions and choices and let us remain in substantiated positions and arguments. Let us preserve the free will and expression and let us protect the personal life of all. Personally, I am not going to follow practices and methods that are contrary to my principles and beliefs. I find unacceptable tactics reminiscent of other times. The Cypriot people have specific choices, faces and proposals before them, and I have full confidence in their judgment. You have to convince with arguments and win through the course and what you stand for. You do not impose respect and voting.
– Do you feel that a hybrid war has started against you?
– A lot has been done. But consciously I am not going to get involved in this kind of dialogue and controversy. I hope that from now on we will behave decently, giving the opportunity to our fellow citizens to engage constructively in the pre-election dialogue and to choose the one that they themselves and their conscience judge as the most appropriate for the future of the country that our children will live. This, after all, is democracy.
Control and accountability above all
& nbsp; – How many A is the Cyprus that you would like if elected President?
-I have publicly stated with my announcement my vision for the Cyprus of tomorrow. A vision which is the product of my dialogue with society so far in all cities and villages of free Cyprus. I believe more in the substance than in the slogans and the nice words. Cyprus deserves the best. Renewal, perspective, solidarity, hope, transparency, justice and much more. Let the citizen live a dignified daily life, enjoy high quality health services, education, in a green environment and modernize procedures, structures and measures that will allow equal opportunities for all. From slogans to deeds.
– If you are elected next February will you have a body ready to take over the government of the state or will you seek to satisfy those who will support you?
– & nbsp; Something that particularly pleases me through the dialogue with thousands of our compatriots, is the confirmation of my appreciation that the most important advantage of this place is its human resources. There is a large number of our compatriots in our society who, if they were involved in the political life of the country, clearly things would be better. To date, the system may not have inspired them or allowed them to become more actively involved. Think about the number of ordinary members of a party or even the electorate who are very successful in their field, very qualified, but never given the opportunity to be used for their place. And I am glad that through the dialogue with many of them I have expressed my readiness for substantial involvement in the political life of the place. Men and women, young and old.
The purpose of a politician and especially of a leader is to inspire through his course better than him, to strengthen his effort, and to continue with better results. It all depends on the team. The era of the One is over. I am very optimistic that our government will highlight, will give the opportunity to young capable people to enter the public or to continue to be involved in them with a basic if not the only criterion of supply. There are already many of us and we will be ready. The Cypriot can not triumph only as an individual and only for his personal interest. It must also excel as part of a group in the public interest. After all, if the state as a whole does not prosper, there is no guarantee for the continuation of individual prosperity.
– How will you deal, if elected, with the problem of corruption in Cyprus? & Nbsp; >
– This is a systemic and timeless distortion. I am fully aware of the concerns of citizens on the issue of corruption. The demand for a radical response to this phenomenon is universal and indisputable, as it appears from the relevant surveys or measurements, but also through my communication with the citizens.
Actions have been taken in the right direction and must be become more. That is why in the governance program we are preparing there will be very specific proposals that will aim to combat the phenomenon.
In addition to legislation and other regulations, I am convinced that corruption will only be tackled through a holistic approach. aimed at multilevel control, transparency, simplification of processes and digitization.
In addition, we will work resolutely to develop and cultivate an anti-corruption culture, starting with education, corporate governance and the application of the & nbsp; principles of transparency and accountability.
What we have to do and for that we have already started working with experts, is to find how to fight the phenomenon more actively by learning from the best. Through our studies, we singled out models from European countries who managed to reduce corruption rates very low through control mechanisms that are applied horizontally to the entire public service and bureaucracy of their state. We are constantly delving into these models.
Everyone, from top to bottom, must be controlled, held accountable and punished in cases of corruption. And then to introduce massive digitization that will gradually eliminate the customer relationship which is a big brake.
In simple words and to give an example, if we manage the citizen to submit & nbsp; his requests for a license, only electronically thus ensuring that it will be considered in order of priority, & nbsp; then & nbsp; there will be no room to "buy" any service from the side. If everything is the same for everyone and there is control and punishment for everyone, then yes this is how you beat corruption. This effort certainly requires the assistance of the immediate and effective administration of justice.