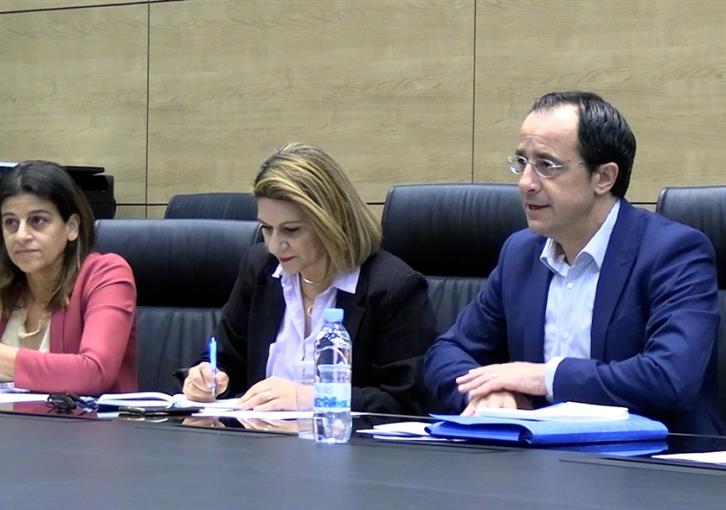 & nbsp & nbspphilenews & nbsp; & nbsp;
The independent candidate for the presidency of the Republic, Nikos Christodoulidis, met with the executive secretariat of POED, in the context of the second phase of the dialogue he is holding with the civil society.
The meeting focused on issues of education and in particular pre-primary, primary and special education.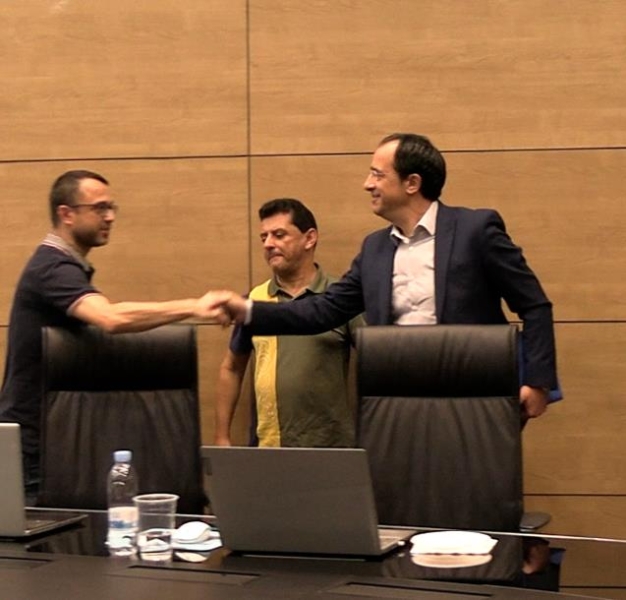 & nbsp; & nbsp; public education, teachers, but especially students.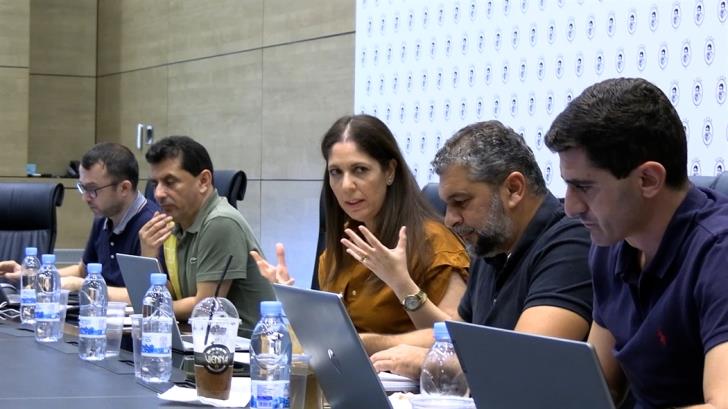 immigration biography as & nbsp; and children at risk of functional illiteracy.
Mr. Christodoulidis, developing his ideological and political framework, stated that education is a priority in his program, as it horizontally affects the whole spectrum of society and informed the members of the executive secretariat of POED about its priorities in relation to public education, but and Education in general.
"We face the challenges to get the country forward"
The independent candidate for the presidency of the Republic, Nikos Christodoulidis, at yesterday's gathering of friends and volunteers in Larnaca, stressed that his candidacy is a collective effort by the Society for Society, which stems from the need for new mentalities and approaches, " so that with a combination of forces we can achieve our common goal, for renewal, to address timeless deficits and distortions, to become all of us together, the protagonists in a modern model of participatory democracy and governance ". & nbsp;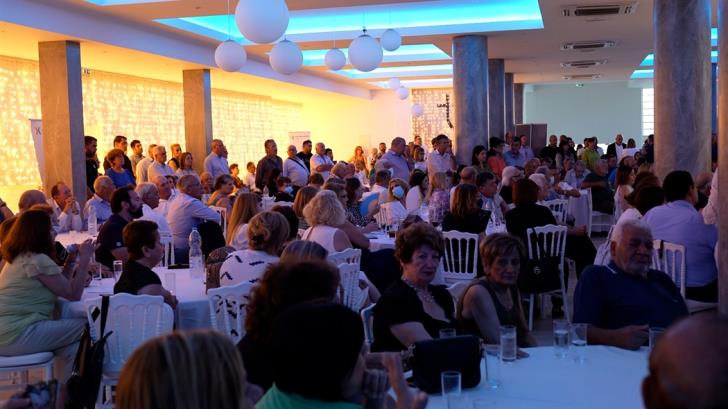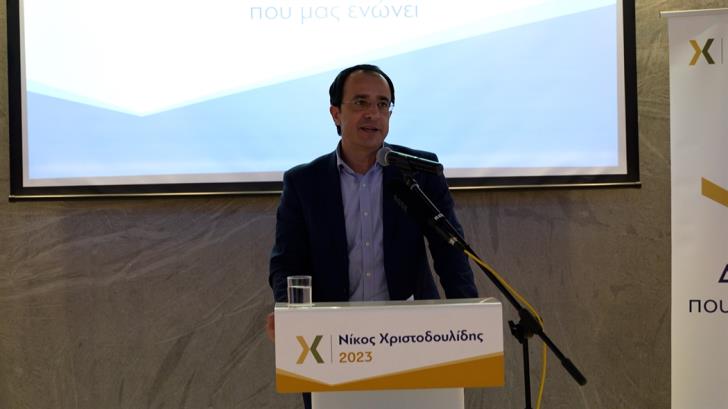 Speaking in Larnaca at an event for friends and volunteers in the context of the dialogue with Civil Society, Mr. Christodoulidis underlined the independence of his candidacy, noting that the path he chose is not the easy one, but he did it with courage and determination, taking power from the world, "from all of you who are the protagonists".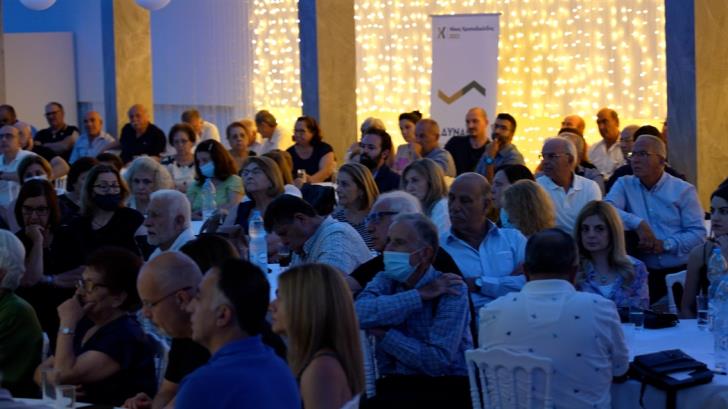 & nbsp; & nbsp; He also stated that he puts at the center of his effort man and his needs and society as a whole. "We all aim to have equal representation in decision-making centers and in the public, with a Government made up of capable technocrats, experienced professionals and politicians from all walks of life," he said.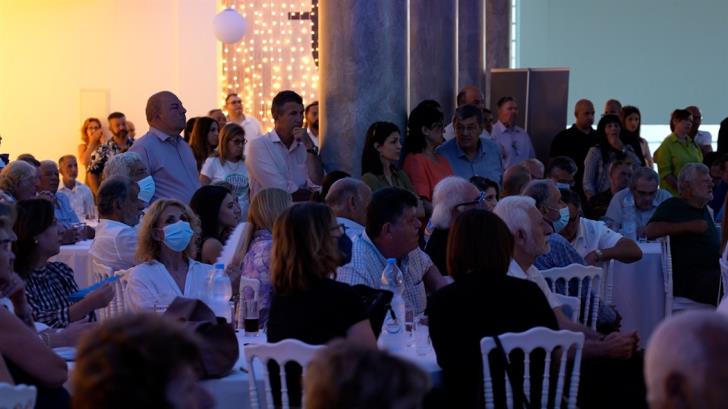 Addressing the entire Cypriot people, regardless of party affiliation, or other approaches and backgrounds, he noted that the clear stakes of the presidential election are "how we will face together the challenges we face, how we will take our country forward and how we will correct them." wrongly having over time that are a brake on the well-being of many … I dared, we dared together, the ideal for many and impossible, because it became clear to me through dialogue with society, that we should walk together, with modern tools and approaches to to prepare and receive a mandate of governance from the people for a program that will focus on the people ".
Referring to his priorities, he said that they focus on:
Access to quality health services for all & nbsp; all, upgrading and improving the GESY. In a human-centered education that aims to cultivate critical thinking and develop skills. In the promotion of Culture and Sports for the citizens of tomorrow. On equal opportunities for all and sundry with a targeted and meaningful Welfare State for those in real need. In a State that will deal with the low birth rate, by actively helping the mother, the parents, by modernizing and creating structures and by introducing new measures and support actions. A State that will effectively deal with immigration through processes that will not make our country an attractive destination. That will aim at a sustainable innovative economy, expanding its productive base, utilizing the comparative advantages of our country. That will reorganize the State with transparency, with the fight against corruption, with control and accountability. A State that will utilize the Digital Transformation, making the Public Service friendly to the citizen. A State that will ensure a Clean Environment, utilizing new forms of Energy. A Cyprus, a strong partner in Europe and the region with a foreign policy based on assertive realism, and with substantial deterrent power. A homeland reunited without occupation troops and foreign guarantors, with respect for the human rights of all Cypriots, Greek Cypriots, Turkish Cypriots, Maronites, Armenians and Latins and all those legally residing in Cyprus. With substantiated proposals that will take advantage of our progress in the EU so far and the effective implementation of the acquis throughout the territory of our country, to work so that our country heals, through reunification, its wounds and move forward. A homeland that invests in the New Generation, which is the future of our country, that offers opportunities for education and quality work rehabilitation. business housing opportunities, opportunities to build their home, their household, their family.