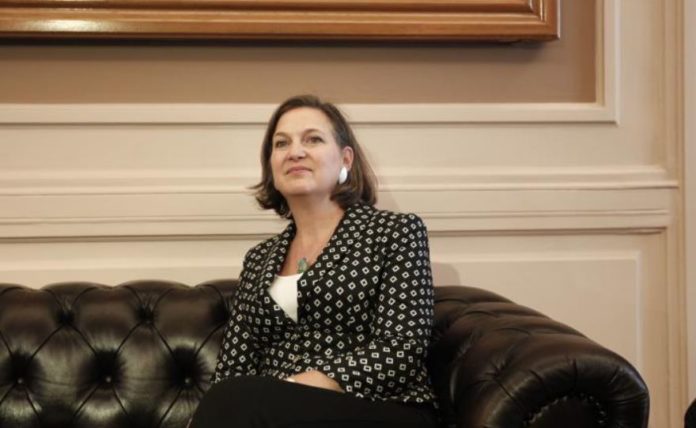 On Friday, Foreign Minister Nikos Christodoulidis had a telephone conversation with the US Deputy Secretary of State in charge of Political Affairs, Victoria Nuland, with the main topic of discussion being the Cyprus issue.
According to diplomatic sources, the conversation was held in a constructive atmosphere and the dominant topic of discussion was the Cyprus issue, while exchanging views on the ongoing effort to resume talks.
Ms. Nuland expressed the desire and readiness of the United States to actively contribute to progress, adding that in this context they raise the issue with the Turkish side at the highest level, combined with the need to avoid illegal actions, either in the enclave of Varos. , or in the EEZ of the Republic of Cyprus.
The same sources reported that Ms. Nuland specifically said that President Biden is well acquainted with the Cyprus issue and is committed to making progress within the agreed solution framework of the Biconical, Bicommunal Federation.
Referring to the visit of the then Vice President Biden to Cyprus, in 2014, which paved the way for upgrading the cooperation of the two countries to new levels, she expressed a desire to further strengthen bilateral relations on a number of issues, including areas related to relations and contacts in level of the two peoples.
Finally, he reiterated the importance that the United States attaches to the developments in the Eastern Mediterranean and the wider region, expressing a desire for cooperation with the Republic of Cyprus for the prevailing conditions of security and stability.
Diplomatic sources said that the fact that the conversation took place three days after Christodoulidis's telephone conversation with the US Secretary of State and the sending of a letter from President Biden to President Anastasiadis, confirms the unprecedented positive dynamics in relations between the two .