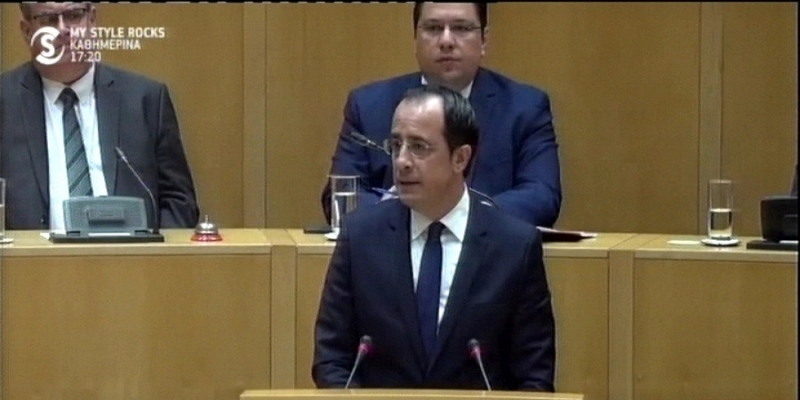 President Christodoulidis spoke about a term with a five-year horizon during his assurance ceremony.
Speaking from the floor of the House of Representatives, he said "the Governance Program has a five-year horizon and we have specific programming that will lead to the improvement of the quality of life for all citizens, for women and for men, for families, for those with many children and single parents, for the disabled, for workers, for entrepreneurs, for young people, for the elderly, for the children, for the students and for the students, who are the leaven for the future of our country.
He added that "I see from now on the Cyprus I want to reach . I know very well what work I would like to leave behind when I, too, complete my term. I will be happy if, through the modernization of laws, structures and services, we can fight corruption, favoritism, nepotism and serving citizens based on acquaintances. It does no honor to any of us when someone has to intervene so that a citizen can have what is taken for granted: a necessary health service, an allowance on time, a license to do his job, a job. The goal is to manage to fix the system, in all the main areas, so that in this place no one owes anyone and there are equal opportunities for everyone.