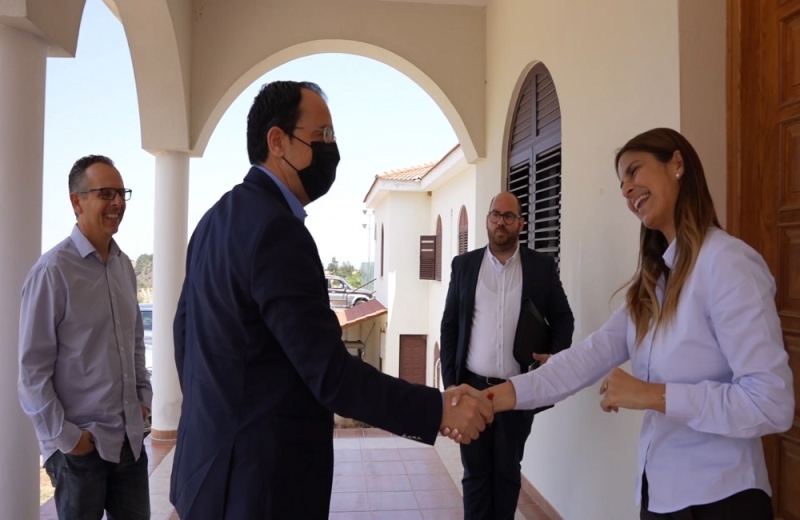 The independent candidate for the presidency of the Republic, Nikos Christodoulidis, inaugurated his contacts program today with a visit to the therapeutic community of Agia Skepi. guests who are currently in the treatment phase.
In his statements, Mr. Christodoulidis stated that he consciously chose his first visit after the announcement of his candidacy to be the therapeutic community of Agia Skepi, as it appears from his dialogue with the society so far that there is intense concern regarding the problems. created by dependencies.
"I am impressed with what I saw, with everything that is happening. I had the opportunity to talk to children who are hosted in the therapeutic community "said Mr. Christodoulidis, adding that it is very important for the state to further support such initiatives and more specifically the efforts made by the community both in the stage of detoxification. , as well as in the important stage of reintegration.
For her part, the clinical director of the therapeutic community of Agia Skepi, Tina Pavlou, stressed the need for long-term support of the community. "You see first hand and live the work that is being done, the struggle of these people, because it is a very important struggle and we certainly could not have done it for so many years without support. We need support over time. Thank you again. "
In response, Nikos Christodoulidis referred to the important work being done in the community:" I would like to close by holding something that I will take with me through the discussion with the children. As one of the children very characteristically told me: 'I was out in society, shouting and nobody could hear me. I'm in Agia Skepi, I'm whispering and everyone is listening to me. ' I think that reflects in the best way the work you do. "