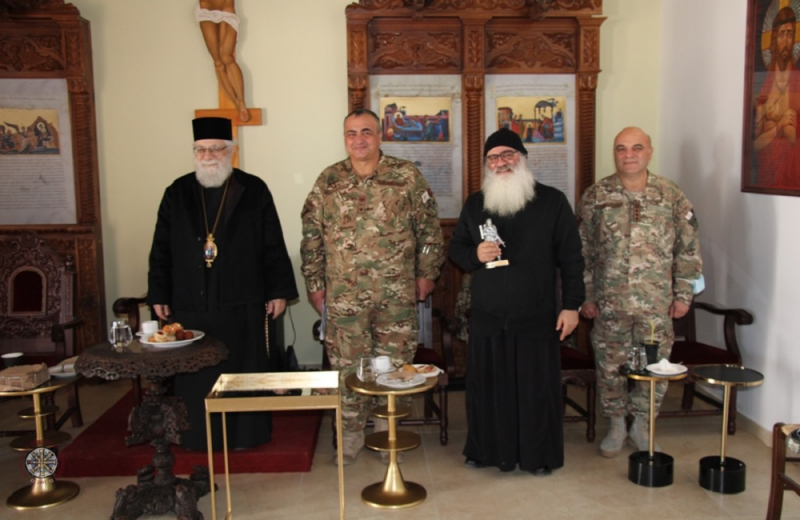 Strong reactions were provoked on social media, after the release of videos and photos depicting priests of the Diocese of Constantia and Famagusta firing on the occasion of the feast of St. Theodore of Stratilatis in Protaras.
Speaking about the specific incident to Politis 107.6 and 97.6, the spokesman of the Ministry of Defense, Christos Pieris, stated that it is not usual for priests to shoot. There are priests in every camp, he said, noting at the same time that "the Diocese gave money, knowledge and technical support to the National Guard." "In this context," Mr. Pierre explained, "the Brigadier General called on the priests to see where their money went." He added that those of the priests who fired were soldiers who served in the area, specifically four of them are in camps in the area and a total of 15 priests were shot. "They were priests out there who have served in the area," he said. "It will not happen again, it was a special case", stressed Mr. Pieris, and answering a question whether he was wrong or not, he said that for him personally it was not wrong.
Asked about the strong reactions that arose, Mr. Pierre stressed that "we did not want and should not have released the videos with the shots, and I explained the reasoning for the exception", while in another question if there was an accident what would happen , the ministry spokesman did not want to comment, saying that all measures had been taken and we should not ask hypothetical questions.
Listen to the speech of Christos Pieris in the "Morning Inspection" broadcast by Politis 107.6 & 97.6:
CITIZEN 107.6 · MORNING INSPECTION 10 – 02 – 2022 CHRISTOS PIERIS