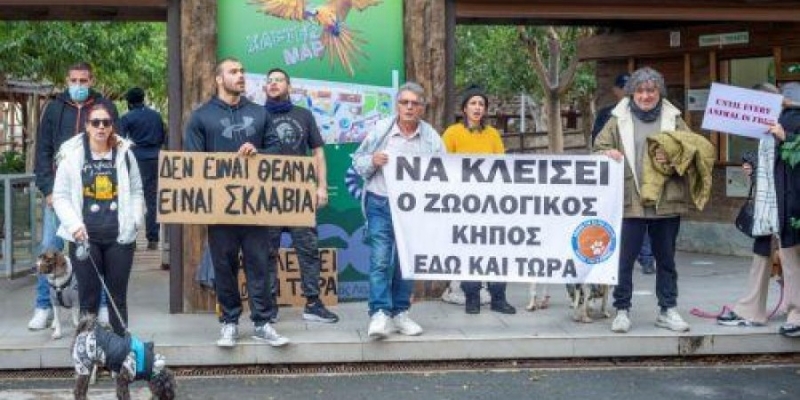 With placards and slogans, a number of citizens protested outside the zoo of the Municipality of Limassol, asking for its closure.
This is a continuation of the mobilization of citizens, who consider that zoos have no reason and role to exist in the today's era and how animals should live freely in their natural environment.
In its memorandum, addressed to the Mayor of Limassol, the Party for Animals of Cyprus states that "animals were not criminalized to be in prisons against the backdrop of immense sadness and should not be exposed for the entertainment of people and children, under the guise of training them".
Among other things, the memorandum states that the imprisonment of animals is an outdated situation and mentality and that in Europe they have failed to implement the relevant European directive, resulting in zoos to be closed, while in our country "we have failed to implement the national legislation".
Inside zoos, it is added, animals become psychotic, sick, languish and die slowly and excruciatingly and it is requested as an immediate decision is made to close the zoo.
Finally, the Municipality of Limassol is invited to proceed, in cooperation with the Party for the Animals of Cyprus and also the initiative group "The garden in its own ours», in the redesign of the entire public garden, »in order to integrate the entire area into a beautiful situation where everyone will win».
Source: KYPE