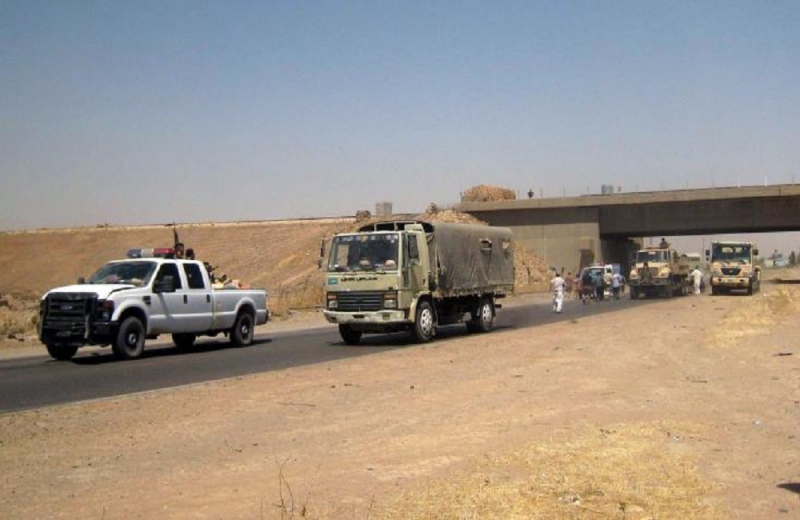 Fighting continues for the third day in a row between Islamic State and Kurdish forces in northeastern Syria, following a jihadist attack on a prison that killed more than 70 people, the Syrian Observatory for Human Rights said today.
"At least 28 members of the Kurdish security forces, five civilians and 45 IK fighters have been killed since the beginning of the offensive against Guyran prison," the Observatory said.
The IK launched an attack on this prison on Thursday night, where about 3,500 alleged members of the jihadist organization are being held, including its leaders, the Observatory explained. The NGO noted that hundreds of IK detainees had been arrested, but estimated that dozens more had escaped from prison. This is the biggest attack launched by the jihadists in Syria since 2019.
"Fighting is raging on the north side of the prison," said Farhad Sami, a spokesman for the Syrian Democratic Forces (SDF), a US-backed Arab-Kurdish military coalition.
In a statement issued Friday by the Islamic State "agency", Amaq, the jihadist group claimed responsibility for the attack on the prison, saying the aim of the operation was to "release prisoners".
According to Kurdish authorities, who control large areas in northern Syria, some 12,000 jihadists from more than 50 countries are being held in prisons under their control.
ΚΥΠΕ