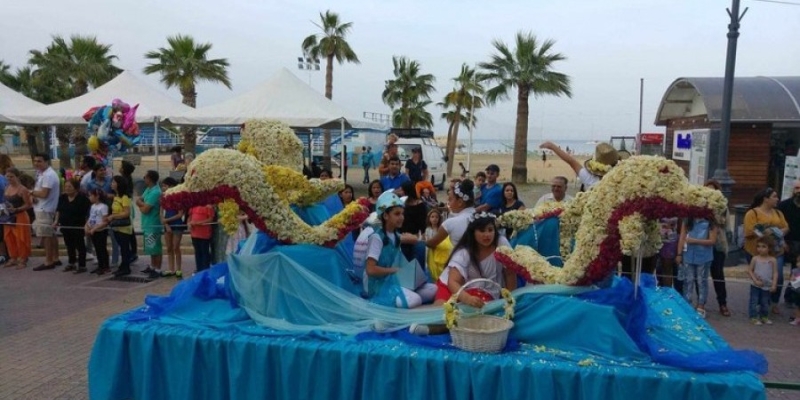 Certain roads will be closed in Larnaca, due to the Flower Festival, "Anthestiri" and a road race organized by KOEAS, which will take place on the afternoon of Sunday, May 7.
According to a statement from the Municipality of Larnaca "due to the parade of floats and groups decorated with flowers as part of the Flower Festival celebrations, the "Anthesterias", which will take place at six in the afternoon on Sunday, May 7, along the beach front on Athens Avenue , there will be specific traffic arrangements with road closures.
The specific arrangements will also apply to the road race entitled "Stronger together for a safer society". organized on the same day by KOEAS.
In particular, Athens Avenue (Finikoudou beach) will remain closed from 10:00 p.m. on Saturday, May 6 until 10:00 p.m. on Sunday, 7th of the month. During the specified hours, the secondary roads leading to Athens Avenue will also remain closed.
They will also be "closed from 3:00 p.m. to 8:00 p.m. on Sunday, May 7, section of Makarios Avenue." C' from Filiu Tsigaridis Street, outside the Larnaca Police Department, part of Zenonos Street Pieridis and Vasileos Pavlou Square.
It is noted that "during the specific arrangements, appropriate traffic signals, prohibition and directional detour signs will be placed. At the same time, all the necessary measures will be taken for the unhindered movement of emergency vehicles.
During the traffic regulations, access and parking on Athens Avenue at the specified times, and any vehicles that remain parked will not be allowed. , will be moved with a trailer.
The Municipality of Larnaca invites the public to comply with the specific instructions of the Police and the Municipality's Traffic.
Source: KYPE