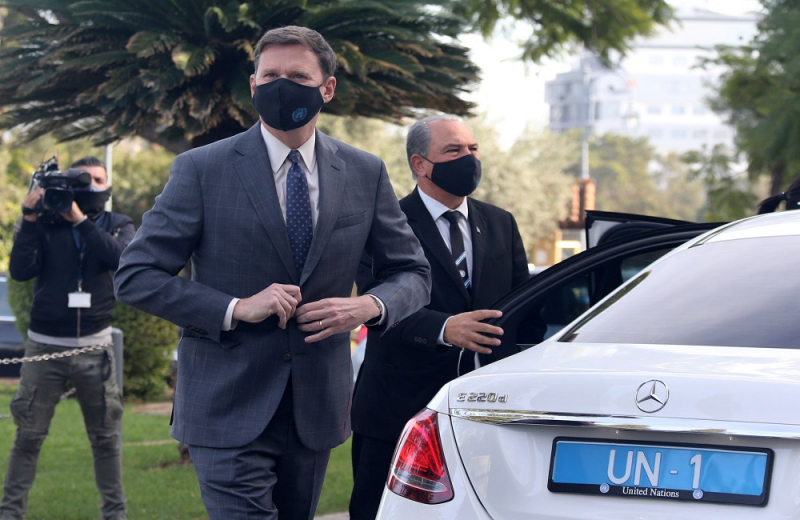 Separate meetings with the President of the Republic, Nikos Anastasiadis, and the Turkish Cypriot leader, Ersin Tatar, will be held today by the Special Representative of the UN Secretary General in Cyprus, Colin Stewart.
Mr. Stewart will be received at 11 in the morning at the Presidential Palace by President Anastasiadis, while at 15:00 he will have a meeting with Mr. Tatar in the occupied territories. At the heart of the discussions is expected to be how each side sees the effort to resolve the Cyprus issue evolve, in the light of what is also mentioned in the UN Security Council resolution on the renewal of the mandate of the United Nations peacekeeping force in Cyprus (UNFICYP) for another six months.
Speaking to the Security Council last month on UN Secretary-General Ban Ki-moon's UNHCR report between the two communities and then the creation of a better environment for building peace on the island.