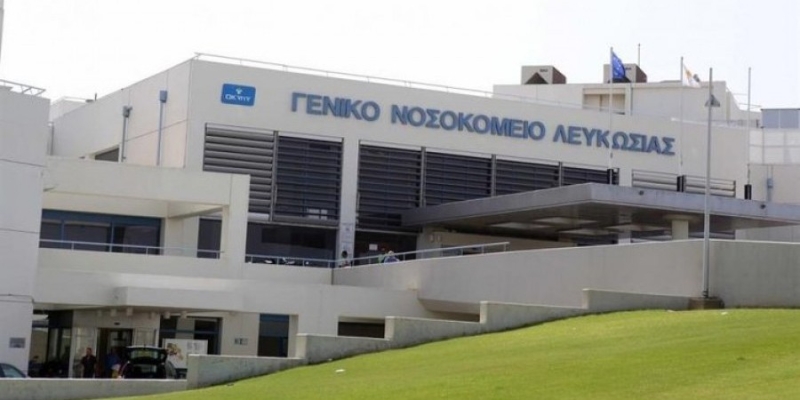 New horizons are opening up in the diagnosis and treatment of specialized cases in the spectrum of diagnostic and interventional radiology, as well as scientific research with the signing of a collaboration between the Radiology Department of the General Hospital of Nicosia of the State Health Services Organization (OKYpY) and the Medical Imaging Laboratory of the University General Hospital of Heraklion, Crete (PaGNI), says the Organization's announcement.
According to an announcement by OKYpY, the Memorandum of Cooperation seals the cooperation of the Radiology Department of the Nicosia General Hospital, which is headed by Dr. Nektarios Pullos, Interventional Radiologist of the Medical Imaging Laboratory and at PAGNI, Director is Dr. Karatanas Apostolou (Professor of Radiology).< /p>
The collaboration, it is noted, will substantially contribute to the further improvement and upgrading of the quality of imaging tests and minimally invasive (bloodless) treatments received by the Department's patients, as it provides for the mutual exchange of expertise to deal with even the most complex and demanding cases .
It is stated that the purpose of this Memorandum is the development and conduct of educational programs, concerning the range of Diagnostic and Interventional – of Neuroinvasive Radiology, as well as the exchange of know-how for the continuous training of the Medical and Paramedical staff of the Radiology Department of the University of Nicosia.
Furthermore, the Memorandum between OKYPY and PAGNI provides for the joint organization of scientific conferences and workshops on various topics concerning the entire spectrum of diagnostic and interventional radiology and at the same time strengthens the utilization and participation in research programs and protocols in the context of European and other research objectives.< /p>
In the framework of the implementation of the Memorandum, the staff of the two Departments will have the immediate possibility of mutual exchange of expertise in the diagnosis of imaging tests carried out in the involved Departments in real time, as' throughout the 24 hours, through modern telediagnosis technologies while providing protection of patients' personal data.
Referring to the Memorandum of Cooperation between the two Departments, the General Executive Director of the Organization, Kypros Stavridis, noted that any cooperation that OKYpY with Hospitals and international centers of excellence is created with the sole aim of improving and upgrading the health services provided to patients.
«Through Research, Education and Innovation between the two radiology departments, the scientific training of medical and paramedical staff, following the rapid development of imaging methods and minimally invasive treatments applied in the field of radiology. The Organization is always positive about similar collaborations that constantly upgrade the level of our services, he said.
Source: KYPE