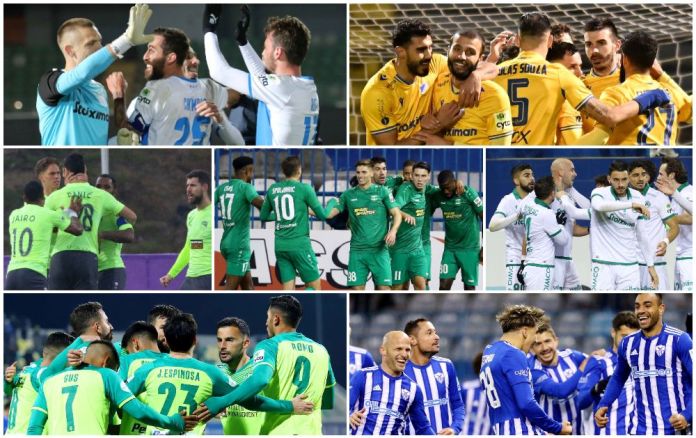 There may be a big favorite to win the championship after the five consecutive victories of Apollo and the +8 of the blue and whites, but in no case does the same apply to the battle for one of the two tickets leading to the Champions League.
We remind you that in the 2022/23 season Cyprus will be represented in the European competitions by five teams as in addition to the champion, the runner-up will also go to the ασ "stars", who will also start from the second round (Europa Cup winner, third-fourth Conference , maybe the fifth depending on the cup winner).
The above alone is enough to make -and- the second place… coveted for the teams that will play in the first group, in contrast to the previous years in which it did not have any significant difference from the third place. However, there is another element that may bring many benefits to our runner-up team in relation to its European participation.
We refer to the fact that, yes, the team that will finish second will have a reduced chance of having a passable opponent in the second round (from the moment it will play on the non-champion path), but it will have a "bonama", as in contrast to our champion will need only one qualification to secure entry into groups! This is because the teams that advance from the second to the third round on the path of non-champions, even if they are excluded in it, do not go to the Europa playoffs but are transferred directly to its groups.
Which is why bodies are expected to fall to the end for the second place, even in the scenario that Apollo manages to judge the battle for the title earlier.
In addition, looking at the score data it is easy to understand why there are no predictions on this "front". The second AEK and the third Aris have 36 and 35 points respectively, but the teams that follow have less competition and therefore the prospect of either reaching them or approaching a breathing distance. APOEL is at 33, Anorthosis at 31 (they play each other in the postponed derby) and Paphos at 29 ("owed" matches with Doxa), while Omonia, which also has chances for the six, is at 28, with completed her fights.
Everything points to the fact that in the playoffs there will be huge battles for the Champions League, since not even the sixth team in the standings is far from the second place that gives a ticket to the "stars" and the possibility of entering a group with just one qualification.
1. Apollo 44 (20)
2. AEK 36 (20)
————————
3. Mars 35 (20)
4. APOEL 33 (19)
5. Correction 31 (19)
6. Paphos 29 (19)
7. Omonia 28 (20)