POWERED BY:
05:51 Monday 28 March 2022 INSIDER • GOAL • IN-CYPRUS • PROPERTY • CYPRUS-IS • CAREER LIKE • GOING OUT • XRYSES SYNTAGES • ACTIVE • PHILGROUP NEWS & nbsp; SOCIETY & nbsp; INSIDER & nbsp; OPINIONS & nbsp; GOING OUT & nbsp; CULTURE & nbsp; SPORTS & nbsp; AUTO & nbsp; GOOD LIFE & nbsp; USEFUL & nbsp; PRINTED EDITION & nbsp;
ARCHIKIEIDISEISPOLITIKITOPIKAPARASKINIOMEDIAELLADAKOSMOSEPISTIMIPERIVALLONTECHNOLOGIASYNENTEFXEISCHRYSES ETAIREIESKOINONIAEIDISEISKYPROS OF CHTHESANAGNOSTI HAVE LOGOEPISTOLESSYNENTEFXEISDIMOFILI IN INTERNETVIDEOSAFIEROMATAADVERTORIALINSIDEREPICHEIRISEISKYPROSBRAND VOICECAPITALFORBESBLOOMBERG OPINIONPROTAGONISTESKAFTI GRAMMICHRYSES ETAIREIESKARIERAAPOPSEISARTHRA IN "F" INTERVENTION IN "F" MESSAGE YOUR SKITSAO WORLD TWITTERGOING OUTTHINGS TO DOCINEMAMOUSIKIESTIATORIABAR/CAFETV ODIGOSTILEORASIPOLITISMOSKYPROSKOSMOSKRITIKESEKDILOSEISPROSOPAATHLITIKAPODOSFAIROMPASKETPARASKINIAELLADADIETHNIALLA SPORAPOPSEISSKITSOVIDEOSAUTONEAPAROUSIASIAPOSTOLESAGONESKALI ZOIFGEIADIATROFIEF ZINASTRACHRYSES SYNTAGESSYNTAGES SEFVIMA VIMACHRISIMAFARMAKEIAGIATROIAERODROMIALIMANIATILEFONAOPAPKAIROSSYNALLAGMALACHEIAAPPSPROSFORESENTYPI EDITION POLITIKITOPIKAPARASKINIOMEDIAELLADAKOSMOSEPISTIMIPERIVALLONTECHNOLOGIASYNENTEFXEISCHRYSES COMPANIES EIDISEISKYPROS OF CHTHESANAGNOSTI HAVE LOGOEPISTOLESSYNENTEFXEISDIMOFILI THE INTERN ETVIDEOSAFIEROMATAADVERTORIAL EPICHEIRISEISKYPROSBRAND VOICECAPITALFORBESBLOOMBERG OPINIONPROTAGONISTESKAFTI GRAMMICHRYSES ETAIREIESKARIERA ARTICLES IN "F" INTERVENTION IN "F" MESSAGE YOUR SKITSAO WORLD OF TWITTER THINGS TO DOCINEMAMOUSIKIESTIATORIABAR/CAFETV ODIGOSTILEORASI KYPROSKOSMOSKRITIKESEKDILOSEISPROSOPA PODOSFAIROMPASKETPARASKINIAELLADADIETHNIALLA SPORAPOPSEISSKITSOVIDEOS NEAPAROUSIASIAPOSTOLESAGONES YGEIADIATROFIEF ZINASTRACHRYSES SYNTAGESSYNTAGES SEFVIMA STEP FARMAKEIAGIATROIAERODROMIALIMANIATILEFONAOPAPKAIROSSYNALLAGMALACHEIAAPPSPROSFORES ENTERPRISES LTD BRAND VOICE CAPITAL FORBES BLOOMBERG OPINION PROTAGONISTS HOT LINE GOLDEN CAREER COMPANIES
EXCLUSIVE COOPERATION
TOGETHER
Powered by
Next Commission: Measures to support farmers, consumers due to war HOME • INSIDER • CYPRUS • Commission: Measures to support farmers, consumers due to war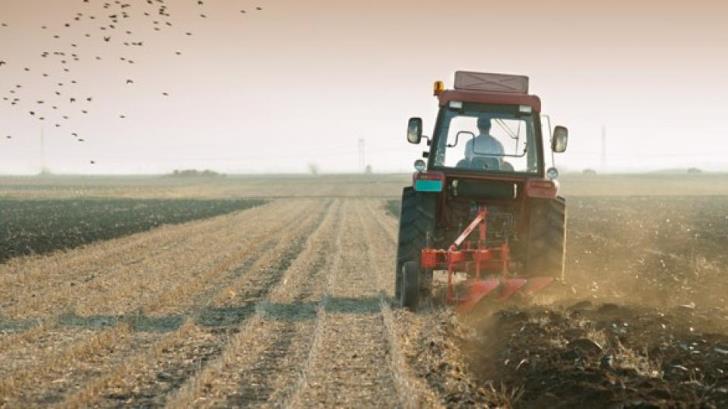 & nbsp & nbspTheano Theiopoulou & nbsp; & nbsp;
The European Commission presented a series of short- and medium-term actions to boost global food security and support farmers and consumers in the EU in the face of rising food prices and input costs such as energy and fertilizers. Food availability is not currently at stake in the EU, as the continent is largely self-sufficient in many agricultural products. However, our agricultural sector is a net importer of certain products, for example protein feed. This vulnerability, combined with the high cost of inputs such as fertilizers and fossil fuel energy, poses production challenges for farmers and risks food prices rising.
< p>To improve the economic affordability of food, Member States may also apply reduced rates of value added tax and encourage economic operators to keep retail prices low. According to the Commission, Member States can also draw on funds from EU funds, such as the European Aid Fund (TEVA), which supports EU actions to provide food and/or basic material assistance to most vulnerable people.
SEE ALSO: & nbsp; € 2.5 million to 3,830 affected farmers
The newly established European Food Safety Preparedness and Response Mechanism (EFSCM), which brings together European and national administrations and private actors across the supply chain, will thoroughly map the risks and vulnerabilities of the supply chain. recommendations and appropriate mitigation measures. To fulfill its role as a global food provider that is still fully involved in the environmental transition, the EU agricultural sector needs our full support. To this end, the Commission has adopted the following measures:
• € 500 million support package, including the use of the crisis reserve, to support producers most affected by war in Ukraine. On this basis, Member States could provide additional financial support to farmers to contribute to global food security or to address market distortions due to increased input costs or trade constraints. Priority should be given to supporting farmers who apply sustainable practices, while ensuring that the measures target the sectors and farmers most affected by the crisis. WHICH IS RELEASED