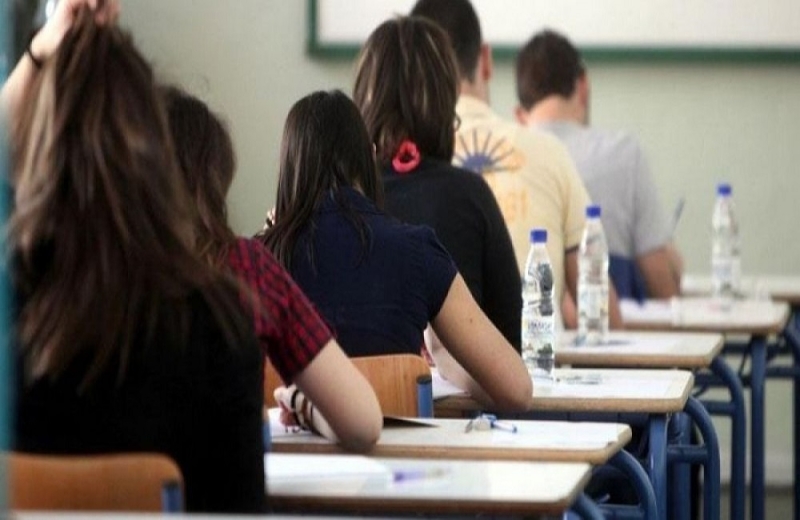 PHOTO FILE
A joint letter against the four-month exams was sent to the Minister of Education, Prodromos Prodromou, by OELMEK, the Pancyprian Confederation of Federations of Parents' Associations of Secondary Education. >
In their letter, the three organizations consider that the four-month exams can not continue to exist, since, as they state, they do not in fact work for the benefit of the Public School and mainly of the students.
They note that after the completion of the Four Months Exams (AD Four Months), which were applied during this school year 2021-2022 for the first time in the whole range of the Lyceum Cycle, the multiple problems created by the application of the midterm Exams are now obvious. Four months (reduction of useful teaching time, promotion of the mechanistic completion of the curriculum/examination material, creation of an extremely stressful school program that has a negative impact on schools, teachers, the quality educational process and especially the students. a.), as well as the significant mistakes made in the process of conducting them (Learning Frameworks, Examination Material, Examination Essays, etc.).
They also state that it is fully documented that the objectives set from the beginning by the Ministry of Education for the implementation of the Four-Month Examinations (eg "formative assessment", "improvement of learning outcomes", "reduction of education", "discharge" "reduction of stress and pressure for students", "increase of personal leisure time of students", "impetus to the use of new forms of continuous and creative evaluation", "recognition of school time in students' consciousness "," transformation of the school into a learning community and creation ") have not been achieved.
At the same time, they express the position that it is clear that the Four Months vast majority of students/three, negatively affecting not only their education but also their mental and emotional health ".
They note that this generation of students/three was already vulnerable, as it has been significantly affected by the effects of the two-year pandemic on society as a whole and on education.
"Taking into account the above data, as well as in view of the expansion of the institution in the High School Circle from next school year, OELMEK, the Pancyprian Confederation of Federations of Secondary Education Associations and the PSEM can consider that the , since in fact they do not work for the benefit of the Public School and mainly of the students ", they add.
They also state that they consider that ways should be found immediately by the Ministry, so that they do not fall victim to the students who have suffered the consequences of the implementation of this institution during the first four months 2021-2022.
"Consequently with the above, we invite you to immediately launch the start of a meaningful dialogue between all the bodies involved in Education, educational organizations, organized parents, academics, Pedagogical Institute, PSEM etc., for the formulation of an evaluation plan of the students/three, which to really work for the benefit of the Public School and primarily of the students/three ", they note.
Education and PSEM, will not hesitate to proceed with reactionary measures.
Source: KYPE