Core inflation also proved stronger than expected, posting its biggest monthly increase in four months at 0.4%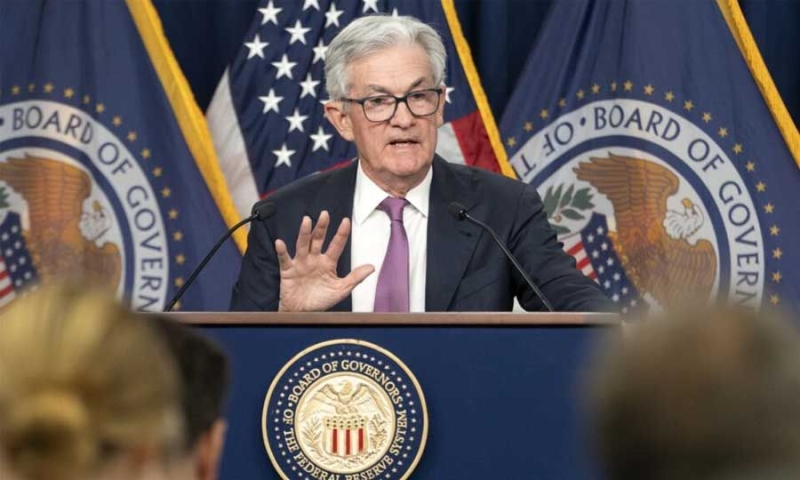 US inflation surprised negatively in January as it strengthened. It thus offered further support for the view that the Fed would maintain a tight monetary policy.
After the recent strong US jobs data, which made it clear that the labor market continues to be characterized by a particularly high degree of tightness, keeping the risk of high inflation intact for longer than expected, inflation, which focused attention the markets last week also surprised negatively as it strengthened.
It thus lent further support to the view that the US Federal Reserve (Fed) should maintain a tight monetary policy for a longer period in order to achieve a timely return of inflation to the medium-term target, while the main index of consumer prices broke the slowing path of the past three months , registering a monthly increase of 0.5% in January, the highest in seven months.
Reflecting increases in the prices of services as well as goods prices for the first time since November, structural inflation also proved stronger than expected, posting the biggest monthly gain in four months at 0.4%.
At the same time, most economic activity data for the month of January are proving stronger than market estimates (eg retail sales, industrial production), suggesting a pick-up in economic activity early in the first quarter, which may eventually defy initial estimates for a recession – however mild – until the end of the first semester.
In the wake of these strong figures, several Fed officials continue to adopt a particularly "aggressive" tone in their speeches, reinforcing the view that the Bank is leaving open the possibility of more hikes in the coming months, i.e. a return to a 50 bp rate. with the terminal rate coming in higher compared to its last forecast in December.
Influenced by these statements and strong data from the US economy, the futures market has moved in recent days to a new revision of estimates of the path of US interest rates.
Specifically, it now forecasts a terminal rate of 5.30% in July compared to 5.15% last week and 4.80% in early February, a total further increase of around 70 bp, while the estimate for a rate cut at the end of the year has now been reduced to less than 25 bp. Given the above conditions, US government bond markets have come under new significant pressures.
* Economic Analysis Sector & Eurobank International Capital Markets Research.