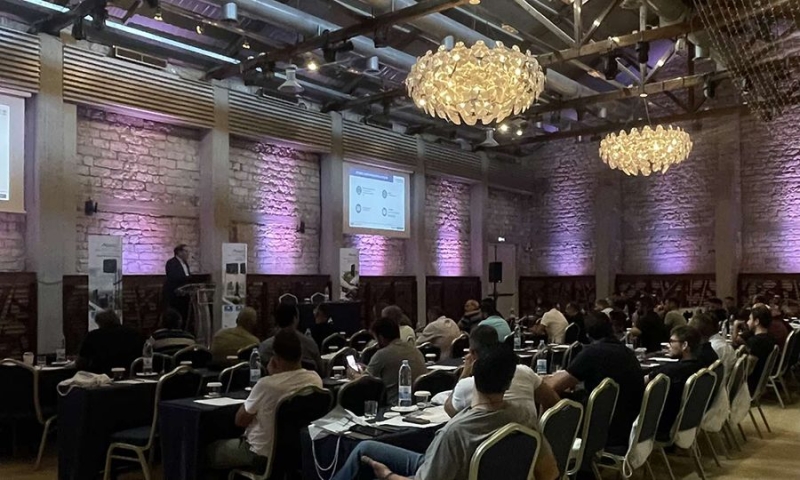 On October 18, 2023, ZCS Azzurro, in collaboration with Conercon Energy Solutions, presented specialized solutions for the world of renewable energy sources at Haroupomylos Lanitis in Limassol.
More than 59 companies from the field of Renewable Energy Sources participated in this successful informative event with the main theme "Certified Azzurro Installer". Participants received 12 months free platinum access to the ZCS Azzurro Web Portal and "Certified Expert Installer" training.
Based in Tuscany, Italy, ZCS has emerged as a leading supplier of energy saving solutions through its AZZURRO product line. ZCS Azzurro inverters are the latest generation that combine and integrate ZCS "IT" and "smart" intelligence with the most advanced electronic technology to create a new concept of inverters for photovoltaic systems.
The wide range of ZCS Azzurro products is able to cover every requirement for residential, commercial and industrial applications and consists of more than 100 models of single-phase and three-phase string inverters, storage systems, hybrid systems and charging systems for electric vehicles.
In Cyprus, ZCS Azzurro has a presence and supplies its solutions since 2018 through its partner, Conercon Energy Solutions, a subsidiary of Lanitis Energy. Through the many years of cooperation with Conercon Energy Solutions, it has managed to serve the local market directly and efficiently thanks to the strong commercial structure, experienced technical team and at the same time the necessary infrastructure to maintain the necessary inventory. In addition to the distribution of the products, Conercon Energy Solutions provides technical support through its team of engineers as well as the possibility of immediate replacement from the local stock in case of inverter failure.
< iframe width='300px' height='500px' src='https://www.adstorebluebird.cy/api/banner/ServeBanner?zoneId=2734' frameborder='0' scrolling='no'>