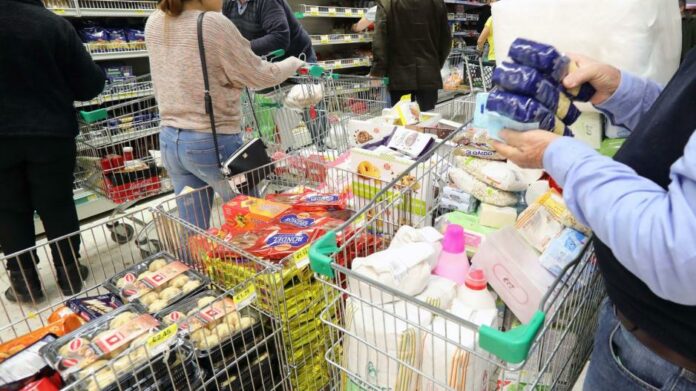 Consumers will get a breather for at least 6 months since the zero VAT is expected to last for a list of products drawn up by the Minister of Finance in accordance with the state's fiscal data. Indicatively, the list includes milk, bread, baby food, baby and adult diapers and feminine hygiene items.
It is reminded that a number of products with 19% VAT will be reduced to 5% and other products to 5% VAT for six months will be offered at zero VAT. The list is expected to be approved by the next Council of Ministers and to be implemented for an initial period of 6 months, while if it is deemed necessary based on economic conditions, an extension will be requested.
Virginia Christou, Legal Officer, speaking on the Alpha Information show of the Cyprus Consumers Association said that the Association expects the list of products to be expanded soon as consumers expect more support from the Ministries of Finance and Labour.