POWERED BY:
10:53 Friday
18 March 2022 INSIDER • GOAL • IN-CYPRUS • PROPERTY • CYPRUS-IS • CAREER LIKE • GOING OUT • XRYSES SYNTAGES • ACTIVE • PHILGROUP NEWS & nbsp; SOCIETY & nbsp; INSIDER & nbsp; OPINIONS & nbsp; GOING OUT & nbsp; CULTURE & nbsp; SPORTS & nbsp; AUTO & nbsp; GOOD LIFE & nbsp; USEFUL & nbsp; PRINTED EDITION & nbsp;
ARCHIKIEIDISEISPOLITIKITOPIKAPARASKINIOMEDIAELLADAKOSMOSEPISTIMIPERIVALLONTECHNOLOGIASYNENTEFXEISCHRYSES ETAIREIESKOINONIAEIDISEISKYPROS OF CHTHESANAGNOSTI HAVE LOGOEPISTOLESSYNENTEFXEISDIMOFILI IN INTERNETVIDEOSAFIEROMATAADVERTORIALINSIDEREPICHEIRISEISKYPROSBRAND VOICECAPITALFORBESBLOOMBERG OPINIONPROTAGONISTESKAFTI GRAMMICHRYSES ETAIREIESKARIERAAPOPSEISARTHRA IN "F" INTERVENTION IN "F" MESSAGE YOUR SKITSAO WORLD TWITTERGOING OUTTHINGS TO DOCINEMAMOUSIKIESTIATORIABAR/CAFETV ODIGOSTILEORASIPOLITISMOSKYPROSKOSMOSKRITIKESEKDILOSEISPROSOPAATHLITIKAPODOSFAIROMPASKETPARASKINIAELLADADIETHNIALLA SPORAPOPSEISSKITSOVIDEOSAUTONEAPAROUSIASIAPOSTOLESAGONESKALI ZOIFGEIADIATROFIEF ZINASTRACHRYSES SYNTAGESSYNTAGES SEFVIMA VIMACHRISIMAFARMAKEIAGIATROIAERODROMIALIMANIATILEFONAOPAPKAIROSSYNALLAGMALACHEIAAPPSPROSFORESENTYPI EDITION POLITIKITOPIKAPARASKINIOMEDIAELLADAKOSMOSEPISTIMIPERIVALLONTECHNOLOGIASYNENTEFXEISCHRYSES COMPANIES EIDISEISKYPROS OF CHTHESANAGNOSTI HAVE LOGOEPISTOLESSYNENTEFXEISDIMOFILI THE INTERN ETVIDEOSAFIEROMATAADVERTORIAL EPICHEIRISEISKYPROSBRAND VOICECAPITALFORBESBLOOMBERG OPINIONPROTAGONISTESKAFTI GRAMMICHRYSES ETAIREIESKARIERA ARTICLES IN "F" INTERVENTION IN "F" MESSAGE YOUR SKITSAO WORLD OF TWITTER THINGS TO DOCINEMAMOUSIKIESTIATORIABAR/CAFETV ODIGOSTILEORASI KYPROSKOSMOSKRITIKESEKDILOSEISPROSOPA PODOSFAIROMPASKETPARASKINIAELLADADIETHNIALLA SPORAPOPSEISSKITSOVIDEOS NEAPAROUSIASIAPOSTOLESAGONES YGEIADIATROFIEF ZINASTRACHRYSES SYNTAGESSYNTAGES SEFVIMA STEP FARMAKEIAGIATROIAERODROMIALIMANIATILEFONAOPAPKAIROSSYNALLAGMALACHEIAAPPSPROSFORES ENTERPRISES LTD BRAND VOICE CAPITAL FORBES BLOOMBERG OPINION PROTAGONISTS HOT LINE GOLDEN CAREER COMPANIES
EXCLUSIVE COOPERATION
TOGETHER WITH
Powered by
Next Previous Consumption" bombarded "- New increases in meat HOME • INSIDER • CYPRUS •" Bombed "consumption – New increases in meat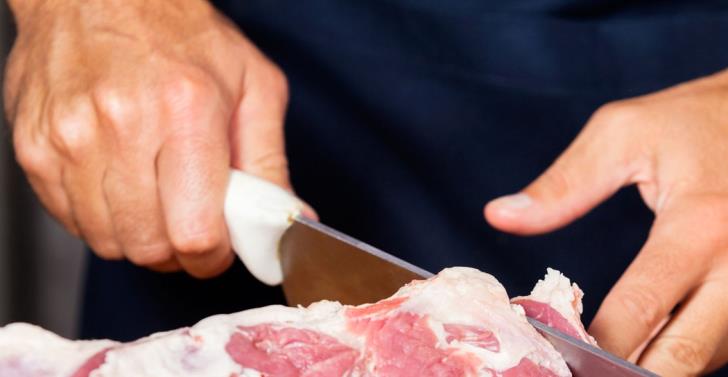 & nbsp & nbspAngelos Nikolaou & nbsp; & nbsp;
A skewer pie that before the war in Ukraine cost € 5.50, with the latest increases in raw materials is launched by € 0.50 – € 1.00 and therefore has been formed from € 6.00 – € 6.50.
Rises in energy, meat, LPG and sunflower oil lead kebab shops and restaurants to price increases of 10% -20% on products that sell meat as a raw material . The price of pork has already risen by 30 cents per kilo, while the price of chicken has risen by another 15 cents.
READ ALSO: & nbsp;
Fire in the price of pork from next Monday Increase instead of decrease in fuel
Sunflower oil sold at € 13 and now the price has gone to € 18 per deciliter. According to restaurant market cycles, the prices of both meat and other products that are supplied are expected to increase further in the near future, while recently the price of the vegetables that accompany the souvlaki is also on the rise. & Nbsp;
The recent increases in meat prices are a consequence of the huge increases in feed prices. Prices of corn, barley and soybeans have skyrocketed and the first two products are now sold at € 400 per tonne, and soybeans at € 600. The cost of feed is 70% of the cost of producing the animals. & Nbsp;
However, the above price on the skewer seems to be only the first since it continues. According to information from "F", all livestock sectors are ready to proceed with large increases in pork, chicken and lamb. In Cyprus, the market shares of meat are 40% for pork, 30% for chicken, 20% for beef and 10% for lamb. & nbsp;
Earlier this week there was the first big increase in the price of pork by 10% and there was a first increase of 30 cents per kilo, followed by a second increase early next week for another 10%. Pork will be more expensive to the consumer by € 1 per kilo and will go from € 4 to € 5 per kilo. The pig farmers made a first increase in the live from € 1.60 to € 1.75 and the price of the carcass went to € 3.50 along with the slaughter fees which were increased in turn. & Nbsp;
Chicken prices have also risen due to post-war increases in Ukraine and the fact that the Ukrainian market supplied to Cyprus has completely disappeared, while other traditional markets such as Poland and Romania have either intervened or raised their prices. Cypriot traders have turned to the Latin American market. The increases will be around 20%. Therefore, those who buy whole chicken today at the price of € 3.70 per kilo will buy it as soon as the increases to € 4.40 per kilo are imposed. As for the chicken fillet that most consumers buy, from € 9.80 it will reach € 11 per kilo. It is noted that the Cypriot market is 40% covered by local chicken and 60% imported. No shortage is expected due to the reduced arrivals on the one hand and on the other with the large increase in price it is estimated that the demand will decrease. & Nbsp;
This time in the dance of increases in the price of meat will sheep and goat breeders come in with a first estimate of a 12% increase. The price will therefore be from € 8.50 per kilo to € 9.50. & Nbsp;
All livestock industries have been in despair lately with rising grain prices and in a difficult position to feed their animals the right proportion of feed. At the same time, they expect help from the state.
Concerns about the viability of leisure centers & nbsp;
The war in Ukraine will also affect the industry of leisure centers, according to a statement by the Pancyprian Association of Leisure Center Owners (PASIKA). He notes that based on a recent survey in Greece in connection with the pandemic crisis, the leisure industry industry will be able to return to profitability in 2024. "It is an indisputable fact that a significant percentage of visitors to our country from Ukraine and Russia, where part of this percentage will be attempted to be covered by other markets. However, it is equally serious and we hope that the problem will not prove to be bigger than the shortages of goods in the food chain but also the daily increases in most products and of course in energy, where they make both the operation of businesses and their viability very difficult. ", It is added.
For these reasons, it is noted, the Deputy Minister of Tourism," realizing the enormous danger that enters both the hotel industry and that of leisure centers, has expressed the intention to suggest the removal of all of restrictive measures so that both visitors to our country and permanent residents can freely enjoy their holidays in the country ".