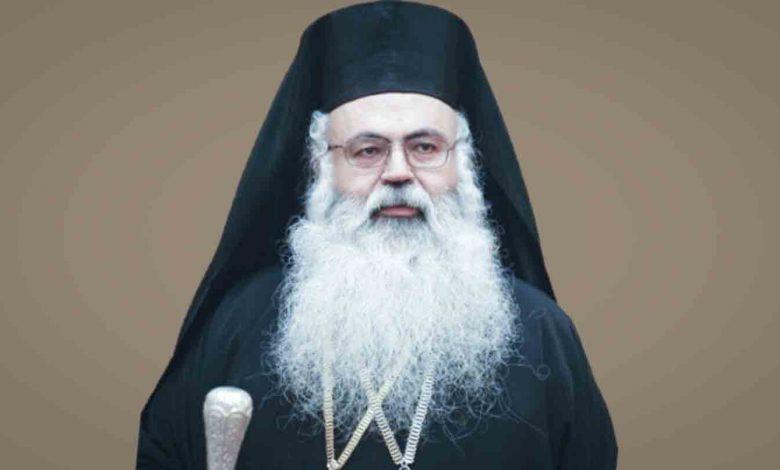 Paphos Metropolitan Georgios wishes to continue the tradition of the Church of Cyprus to resist modernity, as he stated at a provincial meeting in Paphos. Our tradition, he said, was formed due to the proximity to Jerusalem and Constantinople.
Paphos Metropolitan Georgios told the meeting that he delayed announcing his candidacy, as it would be unethical to do so before the burial of former Archbishop Chrysostomos, while his other co-candidates "have been working for years, some from the previous archdiocesan elections and others just the Archbishop fell ill and thus they had time to unfold with all their programs both to the audience and to the world and to claim today comfortably" election to the archbishop's seat.
He himself, he said, was limited to less than a month work, he added, with the support of the people the messages are very good and he will overcome this difficulty. he wouldn't want to leave there without any reason.
"If I'm looking for it, however, it's because I'm asking for a position so that what I do in Paphos I can do elsewhere with greater ease and with better prospects" , he said. The Metropolitan of Paphos emphasized that he wishes the continuation of the tradition of the Church of Cyprus to resist the innovations.
Paphos Georgios also noted that he will continue the charitable and social work of the late Archbishop of Cyprus of B. He also announced that new couples will be supported to deal with the problem of low fertility and referred to the care of the Holy Metropolis Paphos for young people and the elderly.