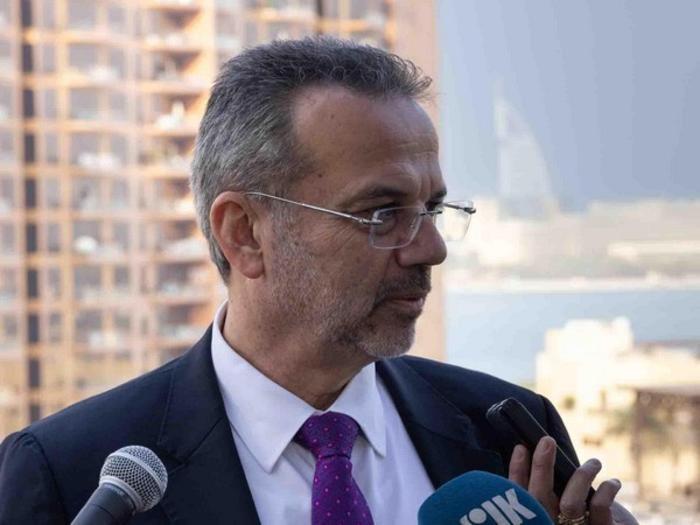 & nbsp & nbspInsider/ΚΥΠΕ & nbsp; & nbsp;
Cooperation between Cyprus and the United Arab Emirates in the field of high technologies and cybersecurity is strengthened. , under the President of the Republic, Nikos Anastasiadis, had today a meeting with the UAE Deputy Minister of Industry and High Technologies, Omar Ahmed Suwaina al Suwaidi.
In statements after the meeting, Mr. & nbsp; Kokkinos said that they exchanged views on strengthening cooperation between the two countries. "We have found the areas and I have addressed an official invitation to come to Cyprus to see further after the proper preparation is done," he said.
He noted that a Memorandum of Cooperation will be signed with the Cyber ​​Security Council for cooperation on issues related to cybersecurity and cyberattacks.
Mr Kokkinos said Dubai has come a long way in high technology such as artificial intelligence, cybersecurity, and blockchain.
< p>He added that "for us Dubai is a geography of interest because it is our access to the east, but also for Dubai itself, as the Undersecretary has said today, Cyprus for them is the country for their access to Europe ".
He also said that these meetings are very helpful and useful.
Answering a question, Mr. Kokkinos said that Dubai has made great strides in the field of artificial intelligence and in other technologies related to the management of agro-technology, climate change and technologies that support climate change, so only positive can come out of these meetings.
Asked about the EXPO exhibition in Dubai , said that it is not for doing business as much as promoting your country as a geography, which has a presence in the Eastern Mediterranean that is worth being on the radar of all business activities in other countries ν.