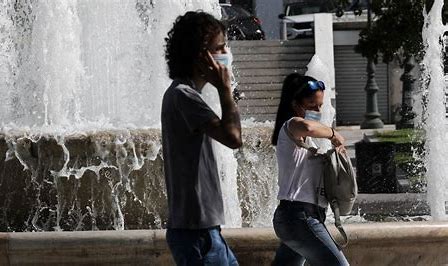 A 70-year-old man is being treated for coronavirus in the ICU of Papanikolaou Hospital, despite the fact that he has been fully vaccinated with the Pfizer preparation.
In fact, the patient who does not have underlying diseases, suffers from severe pneumonia.
"Exception confirming the rule"
"It is the exception that confirms the rule. This is the first case our hospital has seen since the start of vaccinations. He has severe pneumonia. We do not have the profile of the executive. The vigil was closed yesterday with an increase in imports. He had the Pfizer vaccine, 14 days have passed. It has no underlying diseases. It is the exception that confirms the rule. The effectiveness of the vaccines protects 9 out of 10 ", said to OPEN the ICU director of Papanikolaou hospital, Nikos Kapravelos.
The director of the ICU warned that the dispersion is great. He also stressed that three of his associates, fully vaccinated, also contracted coronavirus during the holidays.
"Vaccines provide protection in 88% of those who have been vaccinated. Of the 5 million fully vaccinated, 1/10 is likely to have a fever and a much smaller percentage is likely to be in the hands of Mr. Kapravelos. In 25% of those who are not vaccinated over the age of 50 and who will at some point come across the virus, the percentage will not be 10%, it will be much higher and the percentage found in the Intensive Care Unit will not be the exception to the rule but the rule Said the president of the Panhellenic Medical Association, Athanasios Exadaktylos. He even stressed that it is better for someone to be vaccinated when they come across the virus.
source: the mouse