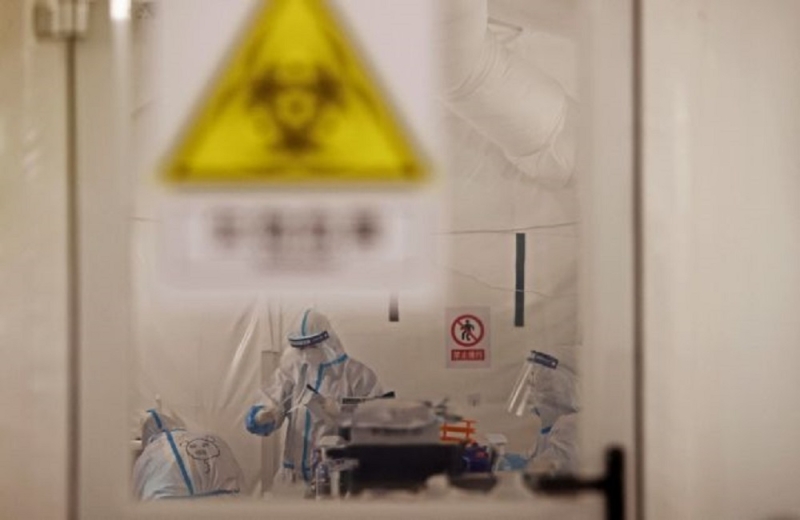 Unvaccinated adults treated with Covid-19 are three times more likely to die than hospitalized patients with the flu, despite being younger on average and with fewer underlying diseases, a study finds in Spain.
The findings, presented at the European Conference on Clinical Microbiology and Infectious Diseases in Lisbon, also suggest that Covid-19 is associated with more hospital stays and costs almost twice as much to treat.
"Our findings show that Covid-19 is far more deadly than the flu, "said Dr. Inmakoulada Lopez Montesinos of the Barcelona del Mar Hospital, who led the study.
Her team compared 187 patients with a mean age of 76 years who were treated for the flu in 2017-19 with 187 patients with a mean age of 67 years for Covid-19 who were treated for the first pandemic in the spring of 2020. All Patients in both groups required oxygen administration at admission.
On average, influenza patients had more underlying diseases, but coronavirus patients were more likely to be overweight or obese.
< p>The analysis showed that Covid-19 was associated with a higher risk of ICU admission (39% vs. 14%).
The chance of dying from any cause within 30 days of hospital admission was 15% for patients of Covid-19, compared to 5% in the case of influenza. The risk of death within 90 days was even higher, 19% versus 6%.
Weighing data on parameters such as age, underlying diseases, gender and diagnosis of pneumonia, researchers estimate that hospitalized patients with coronavirus are three times more likely to die than those treated with the flu.
Further The analysis showed that Covid-19 patients stayed longer in the hospital (14 days vs. 11), while the cost of their care was doubled to $ 21,350, compared to $ 12,082 for flu patients.
" "Despite the fact that the flu patients were older and had more comorbidities, the Covid-19 patients were systematically worse off," said Lopez Montesinos.
occurred only in Spain and may not be generalizable to other populations.
In addition, data on the original pandemic wave and findings may differ with new have changed since then.
Another factor that has changed since then is the availability of Covid-19 vaccines, which drastically reduce the risk of serious illness and hospitalization.
IN.GR