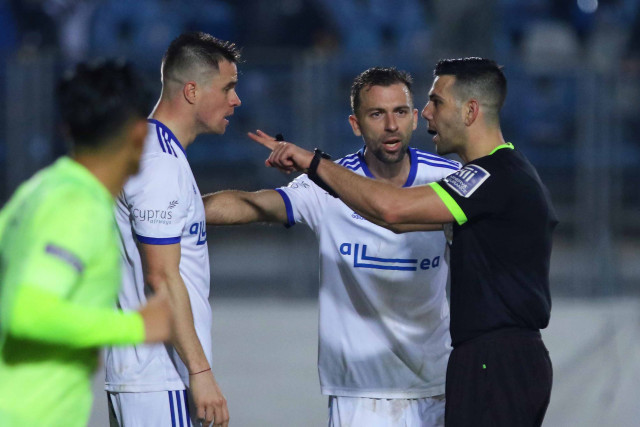 Anorthosis's strong complaints about the refereeing continue. The Famagusta team posted the match report of the match against Paphos, in which the point for which they are protesting is obvious. The blue and whites claim that there was no violation of the penalty given to the blues.
Analytically:
Another draw, fourth in a row in all competitions, for our team that against Paphos FC remained at 1-1 in a match for the 20th game of the championship.
Despite the many absences, our team was the one that managed to lead with a nice team energy that resulted in an assist by Korea for Deletic's head in the 11th minute. Unfortunately, our scorer could not finish the match, as in the 28th minute, in an attempt to score, a forced change was made.
Paphos equalized relatively early with a penalty that they won in the 16th minute, which from all the repetitions that were shown, it is impossible to identify the violation. In any case, Valakari turned it into a goal in the 19th minute and was then sent off for brutally playing with the plugs on Verhovets' head.
The rest of the game found our team trying to find the winning goal, made several good phases but could not score.
Like this:
Like Loading …