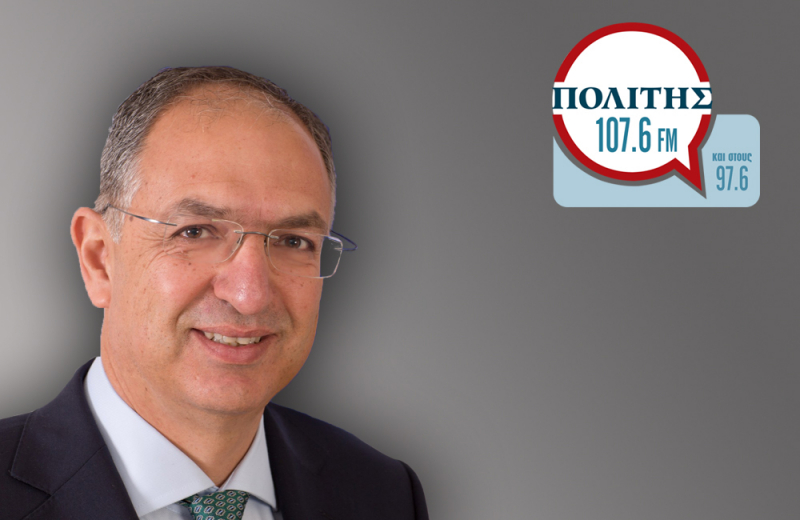 We are reaching the end of the process for the Akama Local Plan, said the Minister of Agriculture Costas Kadis speaking to Politis 107.6 and 97.6, who yesterday was present at the meeting under President Anastasiadis that took place at the Presidential Palace.
The plan, the minister said, had been prepared and submitted to the Department of Environment by the town council, however the Department of Environment considered that some points needed to be revised in order to be in line with European policies and the objectives that the Akamas Local Plan. "This happened yesterday, where the town council responded to the points raised by the Department", noted Mr. Kadis. A team of experts who will arrive from abroad in Cyprus will see the study and how these points were answered and possibly help where conditions should be included for a provision of the local plan so that the provision that will enter will not create any problem in natural environment, or in the community of the area.
Asked why Akamas is not treated as a single area, the minister replied that "the town council told us that the way things turned out, it could not deal with Pegeia with the development it received, in the same way same provisions as the Akamas' communities. " Among other things, according to the Local Plan, "the Akama National Park is planned to remain intact, as well as the surrounding NATURA area within the Akama area. The minister also explained that what will be done is the improvement of roads for the visitor and some basic information services, as well as sanitary facilities and kiosks.
Mr. Kadis concluded, more than 60 km of roads that before could go on four wheels and vehicles to maintain the relevance of the road system will be closed. "What we have done is to give each community the opportunity to have additional residential or tourist activity that will essentially be an extension of the community," said the minister in charge.
Listen to the intervention of Costas Kadis in the "Morning Inspection" broadcast by Politis 107.6 & 97.6:
CITIZEN 107.6 · MORNING INSPECTION 25 – 01 – 2022 KOSTAS KADIS