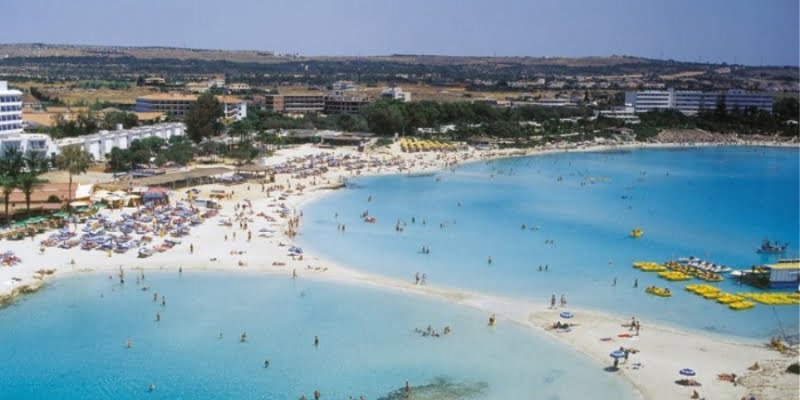 A couple from Norway was named "Tourism Ambassadors" of Ayia Napa, after visiting the area 48 times.
In an announcement by the Municipality of Ayia Napa it is stated that the announcement of the couple took place in a ceremony at the Municipal Hall on Wednesday, November 16.
«The Cultural Officer of the Municipality Maria Tofini Tsantila honored with a commemorative plaque and the emblem of "Ambassador of Tourism Ayia Napa" the Norwegians Tormod Gunnar and May Borgny F Jukmoen, who have made 48 visits to date," it added.
Mrs. Tofini "thanked Mr. Jukmoen for the couple's multiple visits, which demonstrate the particular preference they show for Ayia Napa, promoting in the most practical way that it is a worthy tourist destination that must be visited regularly».
Source: KYPE