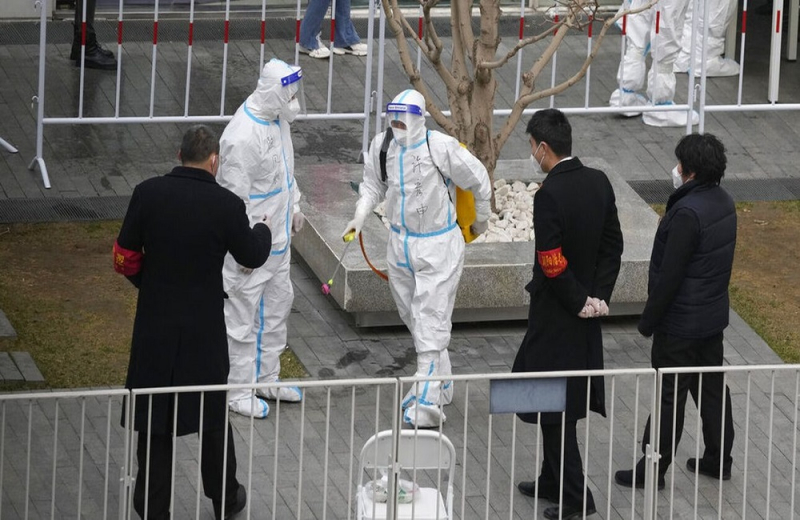 China officially announced today 5,280 new cases of Covid-19 during the last 24 hours, double the previous day. It's one of the highest daily scores since February 2020 and the lockdown in Wuhan, the city where the epidemic first originated.
Has only officially recorded 120,000 Covid cases (excluding asymptomatic cases) ) since the start of the epidemic and has reported only 4,636 deaths.
The last death attributed to the virus was officially recorded in early 2021.
Call for vaccination of the elderly
In mainland China, only 80% of people over the age of 60 have received two doses of the vaccine, according to
In just a few days, at least 13 cities have been quarantined, including the technology metropolis of Shenzhen, on the border with Hong Kong .
< Restrictive measures have caused many factories to shut down such as the units of Taiwanese Foxconn, Apple's main supplier, in the 17 million-strong metropolis.
The economic turmoil, which could further affect global supply chains, has led to a 6% of the Hong Kong stock market , mainly in the technology sector.
As a sign of the fragile economic situation, unemployment (which in China is calculated only in urban areas ) rose to 5.5% in the first two months of the year from 5.1% in December.
of the outbreak in Jilin Province (northeast), which borders North Korea , a country that authorities say "has not been affected by the Covid epidemic". More than 3,000 cases of the disease have been officially reported in Jilin County in the last 24 hours.