POWERED BY:
14:23 Monday
March 28, 2022 INSIDER • GOAL • IN-CYPRUS • PROPERTY • CYPRUS-IS • CAREER LIKE • GOING OUT • XRYSES SYNTAGES • ACTIVE • PHILGROUP NEWS & nbsp; SOCIETY & nbsp; INSIDER & nbsp; OPINIONS & nbsp; GOING OUT & nbsp; CULTURE & nbsp; SPORTS & nbsp; AUTO & nbsp; GOOD LIFE & nbsp; USEFUL & nbsp; PRINTED EDITION & nbsp;
ARCHIKIEIDISEISPOLITIKITOPIKAPARASKINIOMEDIAELLADAKOSMOSEPISTIMIPERIVALLONTECHNOLOGIASYNENTEFXEISCHRYSES ETAIREIESKOINONIAEIDISEISKYPROS OF CHTHESANAGNOSTI HAVE LOGOEPISTOLESSYNENTEFXEISDIMOFILI IN INTERNETVIDEOSAFIEROMATAADVERTORIALINSIDEREPICHEIRISEISKYPROSBRAND VOICECAPITALFORBESBLOOMBERG OPINIONPROTAGONISTESKAFTI GRAMMICHRYSES ETAIREIESKARIERAAPOPSEISARTHRA IN "F" INTERVENTION IN "F" MESSAGE YOUR SKITSAO WORLD TWITTERGOING OUTTHINGS TO DOCINEMAMOUSIKIESTIATORIABAR/CAFETV ODIGOSTILEORASIPOLITISMOSKYPROSKOSMOSKRITIKESEKDILOSEISPROSOPAATHLITIKAPODOSFAIROMPASKETPARASKINIAELLADADIETHNIALLA SPORAPOPSEISSKITSOVIDEOSAUTONEAPAROUSIASIAPOSTOLESAGONESKALI ZOIFGEIADIATROFIEF ZINASTRACHRYSES SYNTAGESSYNTAGES SEFVIMA VIMACHRISIMAFARMAKEIAGIATROIAERODROMIALIMANIATILEFONAOPAPKAIROSSYNALLAGMALACHEIAAPPSPROSFORESENTYPI EDITION POLITIKITOPIKAPARASKINIOMEDIAELLADAKOSMOSEPISTIMIPERIVALLONTECHNOLOGIASYNENTEFXEISCHRYSES COMPANIES EIDISEISKYPROS OF CHTHESANAGNOSTI HAVE LOGOEPISTOLESSYNENTEFXEISDIMOFILI THE INTERN ETVIDEOSAFIEROMATAADVERTORIAL EPICHEIRISEISKYPROSBRAND VOICECAPITALFORBESBLOOMBERG OPINIONPROTAGONISTESKAFTI GRAMMICHRYSES ETAIREIESKARIERA ARTICLES IN "F" INTERVENTION IN "F" MESSAGE YOUR SKITSAO WORLD OF TWITTER THINGS TO DOCINEMAMOUSIKIESTIATORIABAR/CAFETV ODIGOSTILEORASI KYPROSKOSMOSKRITIKESEKDILOSEISPROSOPA PODOSFAIROMPASKETPARASKINIAELLADADIETHNIALLA SPORAPOPSEISSKITSOVIDEOS NEAPAROUSIASIAPOSTOLESAGONES YGEIADIATROFIEF ZINASTRACHRYSES SYNTAGESSYNTAGES SEFVIMA STEP FARMAKEIAGIATROIAERODROMIALIMANIATILEFONAOPAPKAIROSSYNALLAGMALACHEIAAPPSPROSFORES ENTERPRISES LTD BRAND VOICE CAPITAL FORBES BLOOMBERG OPINION PROTAGONISTS HOT LINE GOLDEN CAREER COMPANIES
EXCLUSIVE COOPERATION
TOGETHER WITH
Powered by
Next Previous CPT: We could not retrain the 36 HOME • INSIDER • BUSINESS • CPT: We could not retrain the 36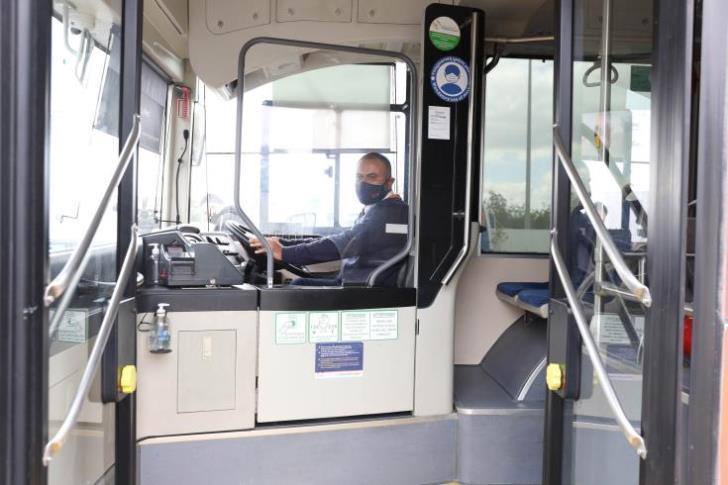 & nbsp & nbspInsider/ΚΥΠΕ & nbsp; & nbsp;
Cyprus Public Transport is satisfied that the suffering of the passenger public, due to the strike of bus drivers in Nicosia, has now ended, in a statement. At the same time, she expresses her apologies once again for the upheaval she experienced in the last few days.
READ ALSO: & nbsp; Bus drivers get behind the wheel – Go to negotiations
& nbsp; "From the very beginning of our operation, Cyprus Public Transport absorbed all the staff of the previous company with the commitment that it would keep the employees for at least a year. In the midst of the worst global crisis in a year and a half, the company continues to employ all its staff and – despite the crisis – we have successfully started and continue our mission, which is nothing more than to improve the quality of transport services. and to make them equal to any other European city, "he added./p>
"However, there is a small number of staff who have not been able to retrain or move to other positions in the last year and a half. "It is very important for us to be able to provide high quality services, for the company to be extremely efficient and financially sound, so that it can continue its mission", he states.
Therefore, he adds, "a process of termination of cooperation with 36 employees had begun, which resulted in a non-binding negotiation before the Ministry of Labor, Welfare and Social Insurance, but without result or agreement."
At the same time, he states that the proposals made by the company, all in order to minimize the social impact, were completely rejected by the workers' unions.
"Eventually, we terminated the employment of 18 of the 36 employees, of which 5 have secured other employment. In other words, we managed to reduce staff by 70% less than required. "This action led to a strike, which ended with the CPT and the Ministry of Labor, Welfare and Social Security having an alternative proposal to end it, but the unions rejected it and continued the strike." >
He also says that in the days that followed, the unions raised a number of new issues and once again offered to enter into a negotiating dialogue, which was again rejected by the unions.
"In the end. , Larnaca ended the strike first, followed by Nicosia, with all issues – including those recently raised – being negotiated and an agreement reached. "For our part, we have a commitment to all residents and citizens of Cyprus: to offer clean, sustainable and European standards transport services in the place and nothing will stop us from doing so", he adds.
Cyprus Public Transport thanks the Minister of Labor, Welfare and Social Insurance, Zeta Aimilianidou, and the Minister of Transport, Communications and Works, Giannis Karousos, as well as their staff for their assistance in resolving the issue.
"
" With the resumption of transport services, we would like to assure our customers that the CPT will continue to make every effort to avoid similar occurrences in the future, "he concludes.