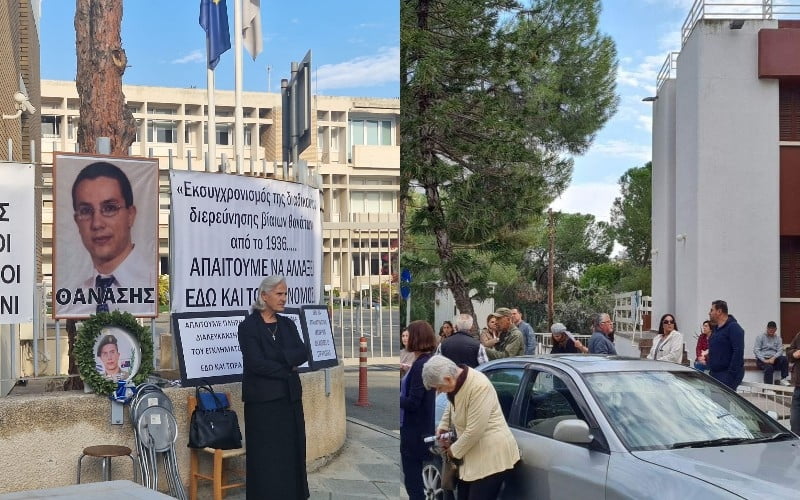 < p>Thanasis' mother asked for justice – Citizens from all over Cyprus protested outside the Legal Service – "Clear crime, no killers"
Download the CYPRUS TIMES APP! HERE for Android and HERE for iOS
The requests for justice and punishment of all those responsible for the death of Thanasis Nikolaou were transferred again on Saturday outside the Legal Service during the nationwide protest, held by his family.
As mentioned in a previous Cyprus Times report, The mother of national guard Thanasis Nikolaou, Andriana, on the occasion of the completion of two years since the remains of her child were exhumed in order to be re-examined, stressed that not a single arrest has yet been made and no one has been punished .
Outside the Legal Service for Thanasis Nikolaou. Protest in progress (pics)
Mrs Nikolaou stated that the day coincides with Human Rights Day, which "have been violated to the fullest extent" in the case of Thanasis , "not only by those who caused his death who were still allowed to circulate free and unpunished among us for 17 whole years but also by the State", as he said.
Furthermore, the Mr. Nikolaou called on those responsible to surrender and confess in order to lighten their position. He also called on everyone who knows, to speak immediately because if they don't speak "they are classified as complicity and collaboration with criminals".