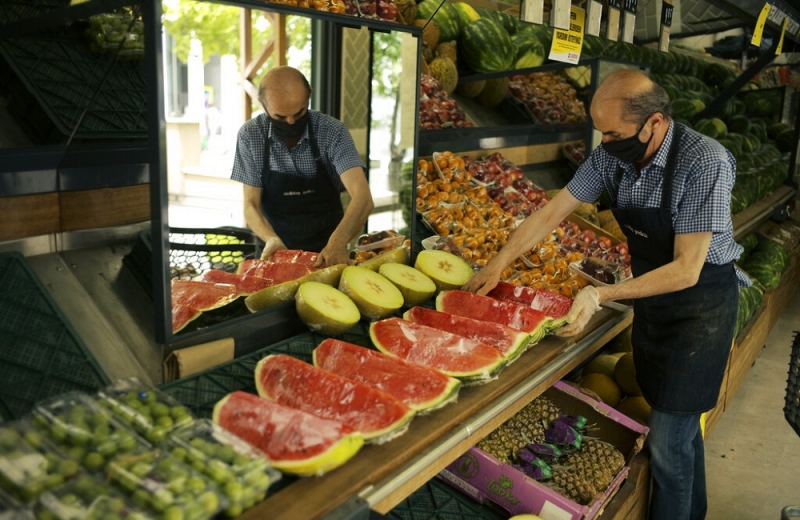 in Turkey , while the Turkish pound is collapsing, inflation has officially reached 73.5% and the popularity of President πs Tayyip Erdoάνan is at an all-time low.
< p>"There is no other country like Turkey in such a level of inflation. Even in war-torn countries such as Ukraine and Russia, there are no such rates. "So showing a success story by claiming that there is inflation in other countries does not stand." says analyst Oguz Iyan Iktisaci. " from here and there "says the economist Omer Gundsavdi.
Indicative is the attack made by Tayyip Erdogan on the protesters in Gezi Park, and in fact with characterizations against the women who were there, on the occasion of the ninth anniversary of the riots. "Inside the mosque, these guerrillas, these terrorists, tarnished its interior with bottles and cans of beer. But this is how they are, rotten, surtoukes, they know neither from sanctuaries, nor from saints "he said.
His statement provoked strong reactions. Opposition lawmakers have already filed lawsuits against him, while Kemal Kilicdaroglu sided with the women, pointing out via Twitter: To you who curse women, I have a piece of advice for you. It is better to keep your mouth shut and be considered a human being, than to open it and leave no doubt about the opposite ".
And as the economy's front widens, Ankara is steadily raising tones inside and outside the country. of 2023.
At the same time, the front in Syria is open, with the Turkish attack on the border at the gates. Russia, however, warns of such a possibility, citing a dangerous escalation. intense, and the more the landscape remains cloudy, the more the two sides will indulge in a nationalist majority.
of Foreign Ministers in Athens and Ankara.
It is estimated that Athens will have a "key" role in the accession perspective of the Western Balkans, something that is expected to be reflected in the Thessaloniki conference.