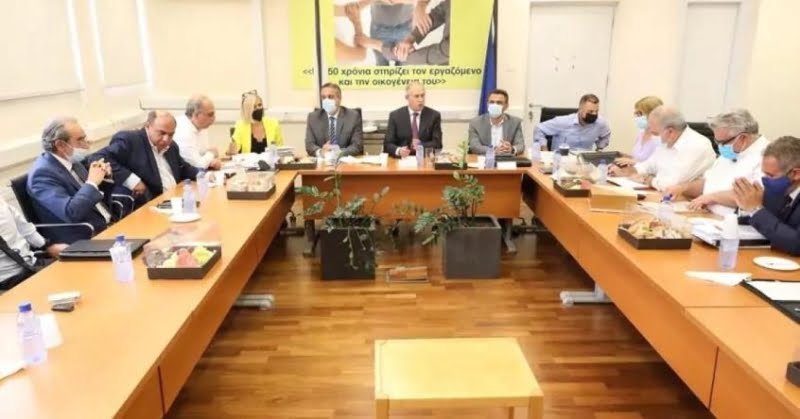 The employers insist on the abolition of the Automatic Price Indexation and will meet again next Thursday with the trade unions in order to make final decisions. &nbsp ;
Speaking at Trito, the general director of the OEB, Michalis Antoniou, emphasized that it is perhaps the most inappropriate period for consultations regarding the ATA. He added that efforts are being made in order to formulate a holistic approach, through which the growth rate of national productivity, the growth rates of the economy, but also the assessment of the contribution of each employee will be taken into account.
Mr. Antoniou noted that there is no intention from the employer's side to impose anything unilaterally and stated that the schedules set by the unions do not allow any other arrangements to be discussed.
Also speaking in Trito, the general secretary of PASYDY , Stratis Matthaiou, stated that in the event of a stalemate again, the unions have decided to take dynamic measures.
Mr. Matthaiou pointed out that, first of all, the benefit of the workers should be taken into account and then the benefit of employers and businesses.