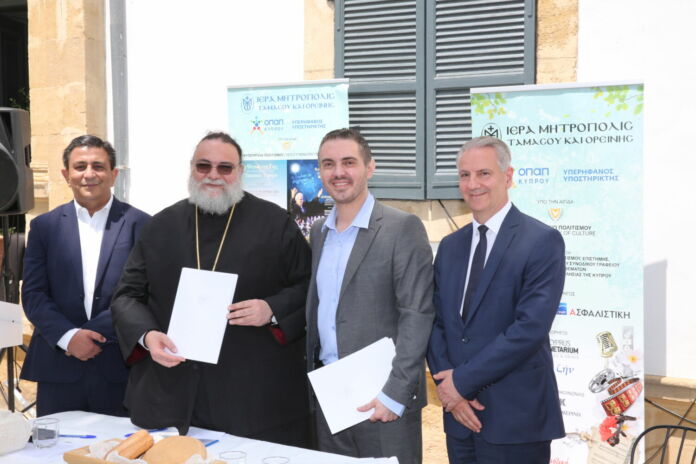 It is with great pleasure that the CNP CYPRUS Insurance Group with its companies, CNP CYPRIALIFE and CNP ASFALISTIKI, participate as a Major Sponsor in the Cultural Summer 2023 events, held under the auspices of the Holy Metropolis of Tamasos and Orini and the Deputy Ministry of Culture.

< /blockquote>

At a press conference held at the Deputy Ministry of Culture on Monday, May 22, 2023, the summer cultural program was presented.

The Deputy Minister of Culture, Mr. Michalis Hatzigiannis, welcoming the media and the attendees, declared his support for the events and then briefly referred to the short-term priorities of the Deputy Ministry, the implementation of which is in progress.

Mr. Takis Phidias, First Executive Director of CNP Cyprus Group, stated that "At CNP CYPRUS Group we believe in business development, with a human face and a social reflection. Society needs us and we must stand by it where there is a need. We are happy to contribute to an area of ​​culture that the Diocese supports and promotes with selected events this coming summer." Mr. Phidias warmly thanked His Holiness and the Diocese of Tamasos and Orinis, for the possibility of hosting actions to promote and support the Radio Marathon as part of the Diocese's events.

The program of the summer events that will take place from 16 June until the 1st of September at the Cultural Stage of the Metropolis of Tamasos, presented by the Most Reverend Hierarch and Spiritual Father Metropolitan Isaiah.