Growth has been boosted in just three years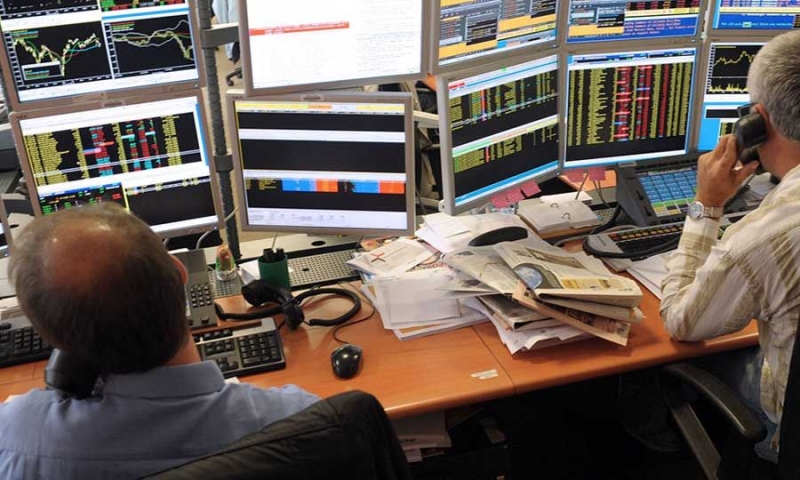 MARY ELENA BISCAINO/BLOOMBERG
The governments of the wintering states, which devalue the respective national currencies, ultimately appear to benefit from their decision. And this reflects the usefulness of the specific tool under crisis conditions, according to the opinion of the Institute of International Economics. A boost in the development process has been observed in just three years in those countries that decided on major devaluations of their currencies.
The conclusions belong to the economists Robin Brooks and Jonathan Fortum, in the context of an analysis of similar cases, especially the most serious and longest lasting, starting from 1990.
Export volumes are growing, according to the Washington-based institute, while current account deficits have narrowed reliably. There were also cases that turned into surpluses. "Regarding the asymmetric shocks, from climate change to heightened geopolitical risks, which are multiplying, we believe that the political consensus should change and now treat currency devaluation as part of the solution and not as a problem to be avoided", underline Brooks and Fortum in their report.
Some of the most heavily indebted countries have been in talks to devalue their currencies this year as they contemplated such a prospect. After all, it was a condition for them to secure a support program from the International Monetary Fund. These include Egypt, Pakistan and Lebanon, which have chosen devaluation as a tool to deal with dollar shortages and other fiscal challenges.
Additionally, Argentina is also in a position to come under pressure to devalue the peso, while at the same time raising the thermometer in its negotiations with the IMF. A delegation from the country's finance ministry is in Washington this week to discuss the fifth review of the $44 billion loan with the agency.
Meanwhile, the difference in the peso's exchange rate on the official and "black" markets exceeds 100%. Often, governments hesitate to take such a decision because it usually reduces the purchasing power of citizens. The economists of the Institute of International Economics stress that, with all the above, they do not deny the painfulness of the devaluation. However, they stick to the benefits, since after this process the countries have reduced current account deficits or even surpluses.
Finally, there is also an increase in the volume of exports that is coordinated with the scale of the devaluation, it becomes visible two years after its start and lasts for a long time.