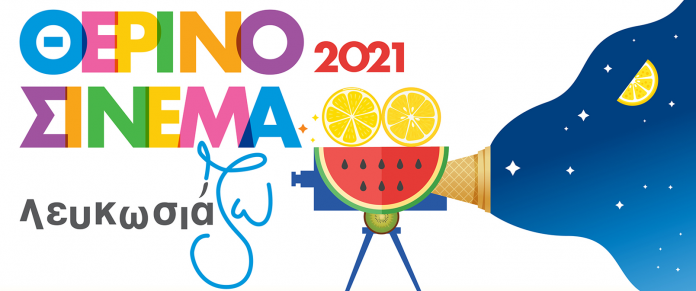 The free screenings for the Summer Cinema "Nicosiazo" end on Wednesdays, August 25 and September 1 at 21:00 with the films "The Upside" and "Lassie Come Home".
The "Nicosiazo" Volunteer Network returns to Nicosia for the last two movie screenings with the "Nicosiazo" Summer Cinema. After a few days of absence after moving to Protaras for the needs of organizing the charity music night "The Bright Tree sings for the Little Heroes" returns with two last free movies at the Amphitheater of Freedom Square in the heart of our city.
"The Upside" – The positive side of life – 2017
Wednesday, August 25, Eleftherias Square Amphitheater, 21:00.
A quadriplegic billionaire hires an ex-convict who is free on parole and a special relationship begins to develop. Based on the huge success of Eric Tolentano and Olivier Nakas "Intact", comes a tender and honest comedy about friendship, directed by Neil Berger and starring Brian Cranston, Kevin Hart and Nicole Kidman. "The Positive Side of Life" is based on the French blockbuster "Intact" that a few years ago broke the box office and moved everyone.
Directed by Neil Berger
Screenplay: John Hartmir
Actors: Brian Cranston, Kevin Hart, Nicole Kidman, etc.
Duration: 126 minutes
In English with Greek subtitles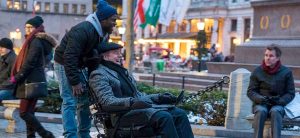 "The Upside"
"Lassie Come Home" – 2020
Wednesday, September 1, Eleftherias Square Amphitheater, 21:00.
12-year-old Flo and his dog, Lassi, are inseparable friends who live carefree in an idyllic village in southern Germany. When Flo's father loses his job, the family is forced to move to a small apartment where dogs are not allowed, so Flo, inconsolable, is forced to leave his best friend. When the atmosphere in her new home begins to become hostile, Lassi will seize the opportunity to escape and embark on an adventurous journey to cross Germany and return to her beloved friend. But Flo doesn't sit idly by either: he starts looking for Lassi too – and nothing can stop them from finding each other again!
Directed by Hanno Alderdisen
Screenplay: Jane Enskoff and Eric Knight
Actors: Nico Mariska, Sebastian Bezel, Anna Maria Mue and Matthias Hubbis.
Duration: 100 minutes
Translated into Greek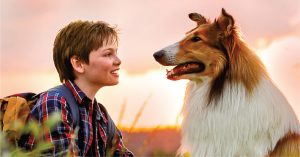 Lassie Come Home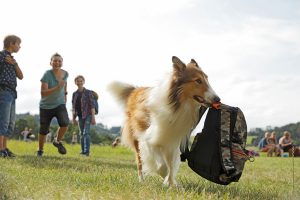 Lassie Come Home
INSTRUCTIONS RECOMMENDATIONS FOR VIEWERS
The audience is kindly requested to arrive at the theater no later than 30 minutes before the start of screenings. The use of a mask is mandatory.
The Summer Cinema "Nicosiazo" informs that it follows all the health protocols, according to the relevant decrees of the Ministry of Health, so it asks the cinephiles over 12 years old to present when entering the safe pass area:
a. 72-hour negative RAPID TEST
b. negative laboratory test (PCR) 72 hours
c. vaccination card (certifying that at least the first dose has been given and that three weeks have elapsed since its date)
d. proof of release of a patient with COVID, provided that no period of 6 months has elapsed.
Information and reservations: 96 995603
Organizer: "Nicosiazo" Volunteer Network
Free entrance
source: CITIZEN WINDOW