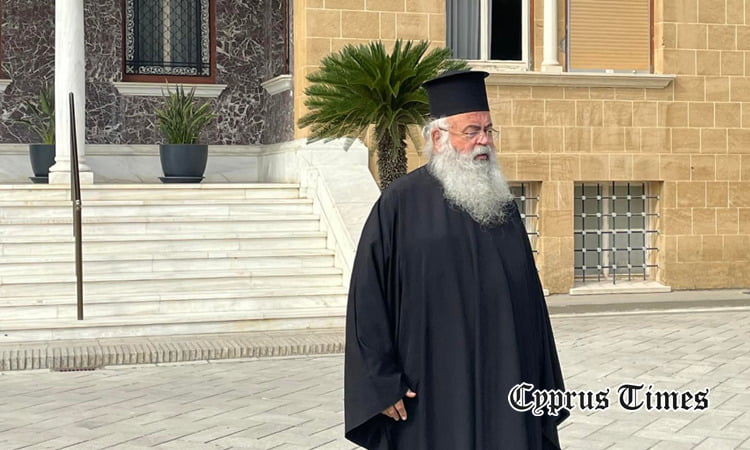 "Today, in addition to condemning the pseudo-state, it should also renew the faith of our people in the final strengthening of our rights" &# 8211; Announcement of George Pafos, Custodian of the Archbishop's Throne
Download the CYPRUS TIMES APP! HERE for Android and HERE for iOS
Announcement by Paphos Georgios, Custodian of the Archbishop's throne on the occasion of the completion of 38 years since the proclamation of the pseudo-state.
Thirty-eight years have passed this year since the sad day of the declaration of the pseudo-state in the northern part of our island occupied by the Turkish troops. The move of the then occupying leader Rauf Dektas put a gravestone both on the expectations of our refugees for a short solution to the problem and return to their homes, and on the dream of many Turkish Cypriots to live peacefully in a united Cyprus. In addition, he revealed Turkey's real goal of perpetuating the occupation and Turkification of Cyprus. of our people in the final strengthening of our rights, with the liberation of the currently occupied northern part of our island and the return of all our refugees to their ancestral homes.
To achieve this common goal, the Church of our island will continue to be at the forefront of our people's struggle in the future. And we do not doubt that, sooner or later, this holy day of vindication will come. It is enough for all of us with stability and consistency to remain unyielding defenders of our rights until the end. our people, soon we deserve to celebrate the prevalence of our law.