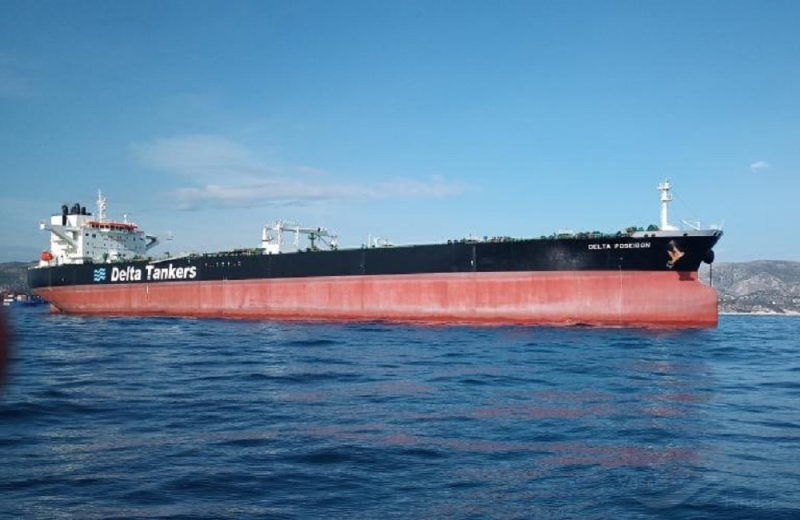 The Cypriot Ministry of Foreign Affairs has issued a statement regarding the seizure of Greek tankers, in which it confirms that a Cypriot national is included in the crew of a ship.
The Ministry of Foreign Affairs expresses its deep concern over the incident that took place yesterday, May 27 in the Gulf, where, according to information, two Greek-flagged oil tankers were seized in international waters by the armed forces of the Iranian Revolutionary Guards.
The crew of one ship includes a Cypriot national.
The Ministry of Foreign Affairs is in constant contact and coordination with the Greek authorities to manage the whole issue, including its consular dimension. Specifically, the Ambassador of the Republic of Cyprus in Tehran is taking steps to the Iranian authorities for an immediate resolution of the whole issue. At the same time we have contacted the family of the Cypriot navy with whom we will remain in open communication.
In addition, the Ambassador of the Republic in Tehran has requested in the form of an urgent meeting at the Ministry of Foreign Affairs of Iran to receive explanations and additional information about the incident, to be informed about the situation of the crew and in particular the Cypriot citizen and to The Ministry of Foreign Affairs condemns the attack on the Greek tankers, which is a violation of international law and the rules of international navigation and calls for the immediate release of the ships and the crew.
p>
It is recalled that the violent occupation of two Greek-owned tankers carrying the Greek flag was carried out by Tehran on Friday afternoon.
Iran's move is retaliated against Athens for the seizure of a shipment of Iranian crude oil transported by a Russian tanker on April 15 off Evia and the decision of Greece to ship to the United States on Thursday, May 26.