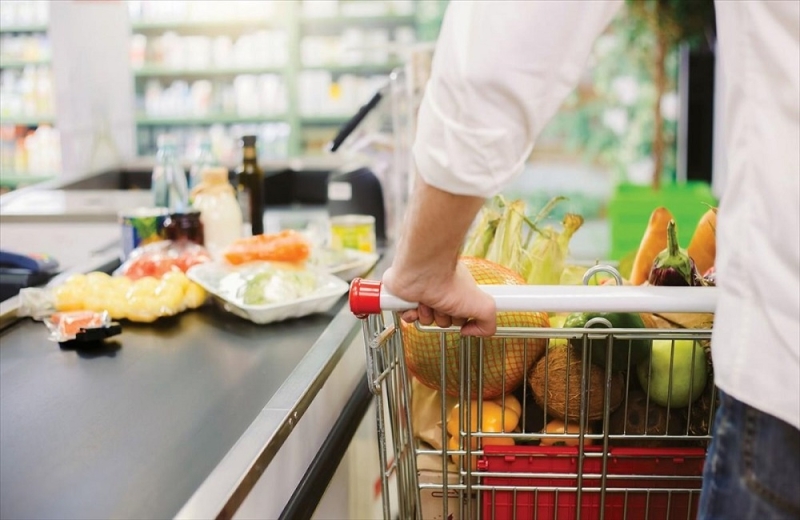 Cypriot consumers reacted as one would expect to the increased inflationary pressures of recent months: they reduced the volume of their purchases in the supermarkets and became more careful about what they procured.
According to data from the Cypriot retail market research company RetailZoom, in March 2022, compared to March 2021, the number of visits to supermarkets was reduced by 14.97% (from 8.7 visits per month to 7.44), the total expenditure decreased by 13.72% and the baskets that went through the funds were less by 18.33%. At the same time, the weighted average value of the basket increased by 5.62% to 42.46 euros in March 2022 from 40.20 euros in March 2021. That is, although consumers shopped less overall, their purchases became more expensive./p>
The economic survey for the month of April shows that consumers will continue to be hesitant. Consumer estimates for the future economic situation of their households remained close to negative levels in March and expectations for price developments over the next 12 months remain at very high levels, indicating a continuing upward pressure on consumer goods prices.
The data processed by RetailZoom come from the majority of supermarkets in Cyprus and provide a representative picture of market trends and the impact of inflationary pressures on consumer behavior.
Energy
The Statistical Service announced on Holy Thursday that the Harmonized Index of Consumer Prices in March 2022 increased by 6.2% compared to March 2021, while compared to the previous month it increased by 1.8%. Statistics show that energy is the biggest blow to family budgets.
On an annual basis, the biggest changes are in the categories Housing, Water, Electricity and LPG (17.2%), Transport ( 10%) and Food and Non-Alcoholic Beverages (10%).
The largest change in the economic categories compared to both March 2021 and the previous month was observed in the Energy category with percentages of 28.3% and 4.7% respectively.
Fire "at breakfast
Gentle is the increase in a basket of ten basic daily. The total weighted average price of the items: rice, coffee, sugar, oil, cereals, spaghetti, cheese, yogurt, honey and milk increased by 4.43% on an annual basis in March. However, the prices of products we find at our breakfast table have caught fire.
Cereals have increased by 11.83%, milk by 11.80%, cheeses by 10.82%, yogurt by 8.28%. Of the other goods, the most significant increase is recorded by pasta by 7.62%. The above increases are in line with the international trend. The increases in rice (+0.555), coffee (+ 0.63%), oil (+ 0.44%) are milder. In the opposite dip, the price of sugar has risen by 26.90% and the price of honey has decreased by 1.75%.