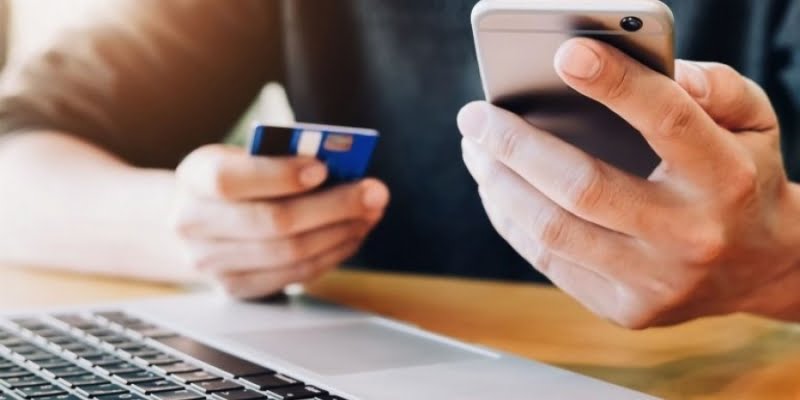 The growing preference of Cypriots for digital means of payment, but also the simultaneous desire to maintain the ability to pay with cash and checks, are the main conclusions of the report of the Central Bank of Cyprus regarding the field of Retail Payments in Cyprus for the years 2014-2021, which was published on Thursday on the basis of data collected by the CBC for payment statistics and the publicly available report of the European Central Bank on the use of cash in 2016.
Regarding payment preferences, the CBC report states that Cypriots still use cash to make payments (transaction volume: 88%, value: 72% of total), which according to the ECB ranks Cyprus among of the first three countries in the eurozone.
As reported, the means of payment (non-cash) used in Cyprus are payment cards, credit transfers, cheques, direct debits and e-money payments, with payment cards remaining by far the most popular in terms of transaction volume (70%), while in terms of value, credit transfers dominate (86%), followed by checks (8%).
It is noted that payment cards are used almost four times more often than credit transfers, with card payments showing an upward trend since 2014 (CAGR3: 11%) exceeding half of the total transaction volume for each year of the period under analysis , while in 2021 card payments peaked at 70% of the total, where transactions more than tripled from 39 million in 2014 to 124 million in 2021
On an aggregate level, it is reported that Cypriots use payment cards more often than other Europeans, while the use of checks also continued to decrease, as the volume of transactions shrank by more than half in 2021 compared to 2019, i.e. the year before the pandemic. while a decrease of more than five times was recorded in transactions at the banks' counters during the period under analysis (i.e. 1.7 million transactions in 2021 compared to 7.3 million in 2014).
According to the report of the CBC, the main factors for the above trends are the fact that the physical presence of customers at bank offices is not always necessary, since the services offered are available online to a large extent, while the number of bank branches has gradually decreased, as and the convenience and greater security of payment cards over checks.
It is added that due to the pandemic, during 2020 there was an increase in contactless transactions without entering the personal PIN code using payment cards, smart phones or mobile devices that can be worn, with the limit per contactless transaction increasing from 20 euros up to 50 euro to have contributed to this trend,
At the same time, it is reported that businesses are increasingly accepting payments through digital means of payment or have stopped accepting checks, while there has been an increase in terminal points of sale (POSs), due to a decree of the Ministry of Finance, where businesses operating in the retail trade and in the sector of services are required to accept payment cards.
It is added that Cypriots do not show a clear preference for using direct debits to make recurring payments (e.g. utility bills, insurance, subscriptions, public fees, etc.) as consumers seem to prefer to use cards as well as physical cash at POSs.
Although e-money payments are relatively new in Cyprus, they are gaining wider use and tripled from 2.1 million transactions in 2014 to 6.3 million transactions in 2021, it says the report, adding that the licensing of electronic money institutions began in 2018, which reached 18 in 2021 compared to 1 in 2014.
According to the CBC, in terms of transaction value, credit transfers dominate (86%), which are used for group payments, such as for example salaries, pensions, various payments to the government (eg VAT, taxation), etc. , while it is noted that since 2017, due to a joint initiative between the Department of Taxation and the CBC and in cooperation with the banks, the government has largely replaced the acceptance of checks with digital means of payment, with credit transfers and cards representing the largest share of government receipts in value terms.
It is noted that Cyprus is one of the few European countries where checks are still used, ranking second in terms of value (8%), while, despite the increased cost, businesses and consumers continue to perceive the check as an important financial facility for making retail payments, as shown by the significant contribution of checks to the total value of retail payments, which is well above the EU average for 2021 (CY: 8%, EU: 0.7%), and the average term in value per cheque, which is more than double the EU average (CY: 2,400 euros, EU: 1,100 euros).
In conclusion, the CBC report states that Cypriots still consider it important to always have the option to pay with cash and cheques, with consumer preferences leaning towards digital means of payment, as evidenced by the increased use of cards, mainly due to spread of debit cards and the now more difficult access to cash compared to 2014, due to the reduction and consolidation of the banking sector (reduction of bank branches by 42%, as well as of automatic teller machines).
In addition, it is noted that consumer habits show a clear preference for using cards at physical POSs (81%) instead of online, with the pandemic not significantly affecting the volume of card transactions (online or at physical POSs) but mainly the online payments in terms of value, with a sharp increase of 58% to €2.9 billion in 2021 compared to €1.9 billion in 2019 (correspondingly card payments at physical POSs decreased by only 6% in 3 .7 billion euros in 2021 from 4 billion euros in 2019).
At the same time, it is noted that e-commerce transactions using cards are spreading more and more and increased more than five times both in transaction volume and in terms of value from 2014 to 2021, however, the mentality for the use of digital means of payment is not is still so widespread in Cyprus compared to the EU, as in 2021, the average value per card transaction was almost double the EU average (CY: €60; EU: €36).
Finally, the CBC report states that consumer behavior for the population of Cyprus (which amounts to less than one million inhabitants) tends towards digital means of payment at twice the rate of the EU average (five-year CAGR: 18% in KY vs. 9% in EU), an expected trend given that Cypriots still pay with cash and checks, so any changes in preference towards digital means of payment are more likely rate in Cyprus compared to the average in the EU, with the pandemic has significantly accelerated this change, as since 2019 digital payments have increased by 40% in Cyprus compared to 18% in the EU.
Source: KYPE