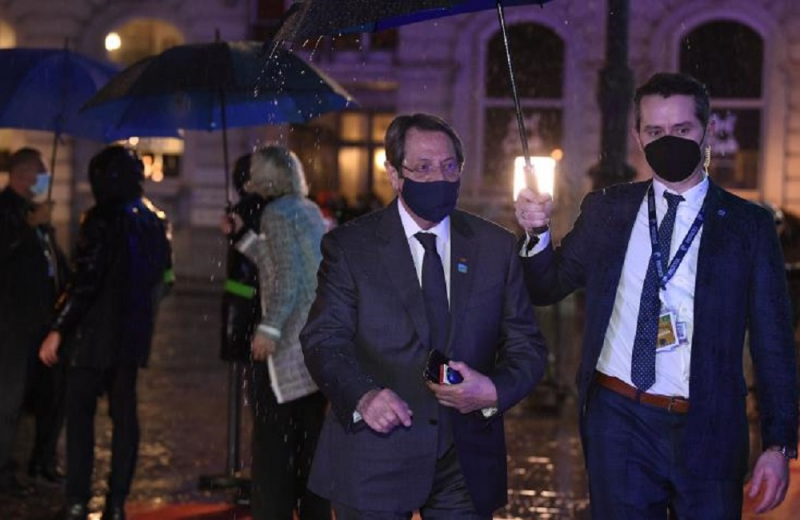 The Cyprus issue and the Confidence Building Measures (MOU) were discussed, among others, by the French President Emanuel Macron and the President of the Republic Nikos Anastasiadis in a bilateral meeting they had on Thursday night, on the sidelines of the proceedings of the European Union Summit & # 8211; African Union, in Brussels.
As President Anastasiadis said in a Twitter post on Friday morning, the two Presidents had a "productive meeting" on the Cyprus issue as well as the MOEs proposed by the European Union./k side.
"With my friend President @EmmanuelMacron we had a productive meeting last night in Brussels with topics: Cyprus, MOE, bilateral relations of Cyprus & # 8211; France, the continuation of the French Presidency of the EU and international developments "is mentioned in the post.
" We agreed to remain in constant contact ", it is added.
KYPE