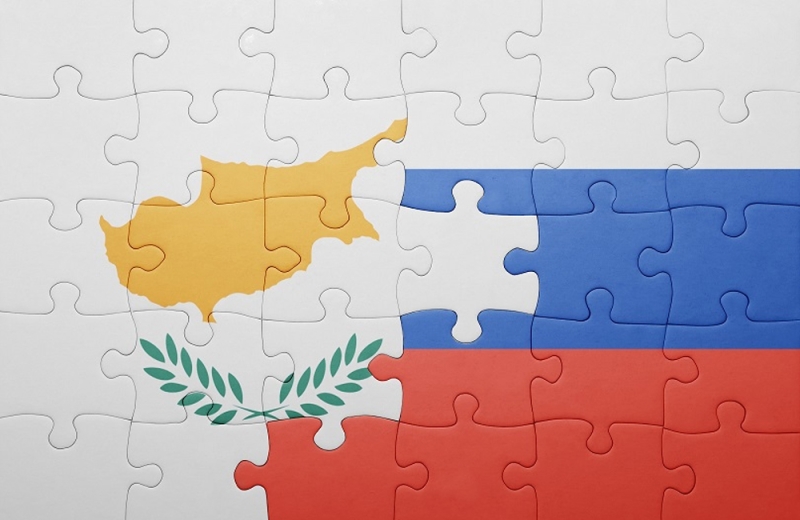 In recent days, journalists of traditional western media have focused their research on our island and the movement of funds that have been made to it. Something that is not only based on information, but also documented by reports that have already seen the light of day.
It is a typical Bloomberg publication the day before yesterday. The New York-based American News Network states that in recent weeks "some of the assets belonging to the richest people in Russia have been withdrawn from Cyprus."
The following are four indicative cases of Russian oligarchs who recently managed to transfer assets outside Cyprus. Only three of & # 8217; They "exported" from Cyprus assets worth a total of 10.3 billion euros in order to escape the possibility of being frozen and could not be exploited.
In detail, these cases: >
Victor Rashnikov: According to a Bloomberg poll, Rashnikov last month transferred a $ 4 billion dividend from a Cyprus-based shell company back home just two weeks before it was added to the European Union sanctions list.
Alexey Mordashov: The steel mogul made an identical move on February 28, the same day he was sentenced to international sanctions. In other words, it made arrangements for $ 1.5 billion worth of shares in TUI AG, which were registered with a Cypriot entity, to be transferred to a company in the British Virgin Islands (BVI). In addition, the interests of Unifirm Ltd. has been registered in Cyprus since 2003.
Leonid Mikhelson: The president of Novatek, although not included in the sanctions, made identical arrangements himself, according to Bloomberg. One week ago, on March 17, he transferred shares of a Cypriot company worth $ 4.8 billion to his name.
Vladimir Potanin: Before the war, Russia's richest man, with a fortune of $ 24.7 billion, transferred assets outside Cyprus. The portfolio company, which was registered with the Cyprus Registrar of Companies, according to the American news network, was transferred to Russia at the end of 2021, "for the sake of a special tax zone in Vladivostok". To clarify, of course, that no sanctions have been imposed on Potanin.
Tens of billions in Cyprus
The same report refers to 20 Russians who are among the 500 richest people in the world and have a total wealth of 261 billion dollars. It adds that more than 10 of these 20 oligarchs "have used Cypriot holding companies for their main assets".
Over 100 billion in 2020
Here is a report by Politico on March 8, which also focused on Cyprus, noting, among other things, that "over $ 100 billion in investment came from Russia alone in 2020, 25% of all of foreign investment coming to Cyprus ".
At least 1.2 billion Roman
The OCCRP research published last Monday is also indicative. The network of media collaborators, journalists and researchers, talks about the cases of Roman Abramovich and Oleg Deripaska, who have assets of hundreds of millions in Cyprus. Only Abramovich was presented as the person behind two companies registered in Cyprus, with assets estimated at $ 1.25 billion. As for Deripaska, he was presented by the OCCRP consortium as the owner of a six-seater helicopter, two large yachts, a mansion and luxury offices in Limassol. All related to Cyprus.
"Alchemies" and export of property
All the above data, in addition to the fact that they show that Cyprus as a tax haven was targeted by journalistic investigations, reveal another parameter. It has to do with the efforts of Russian oligarchs to escape the "freezing" of their assets, if they have been sanctioned or if they have not been excluded to avoid possible future consequences to their detriment.
As it turns out According to information from "P", as well as published facts, several multimillionaires from the country of the "bear" have recently taken steps to transfer assets outside Cyprus.
What a senior bank official said in our newspaper the day before yesterday is also indicative. We remind you that he spoke about, at least, eight Russian businessmen, "whose accounts have been blocked by the Cypriot banking system". He added that "no large sums of money were committed", explaining that "in previous years, gradually, several Russian businessmen had transferred large sums of money outside Cyprus".
"Blocked" due to sanctions. The case of Fix Price, which has 4,000 branches in the countries of the former Soviet Union, is indicative. Fearing new British sanctions, she launched her "transfer" from BVI to our island. He applied for registration of names to the Registrar of Companies of Cyprus. At the same time, it terminated its agreement with VTB, which was sanctioned immediately after the Russian invasion of Ukraine. Fix Price major shareholder is "Cypriot" billionaire Sergei Lomakin of Paphos FC.