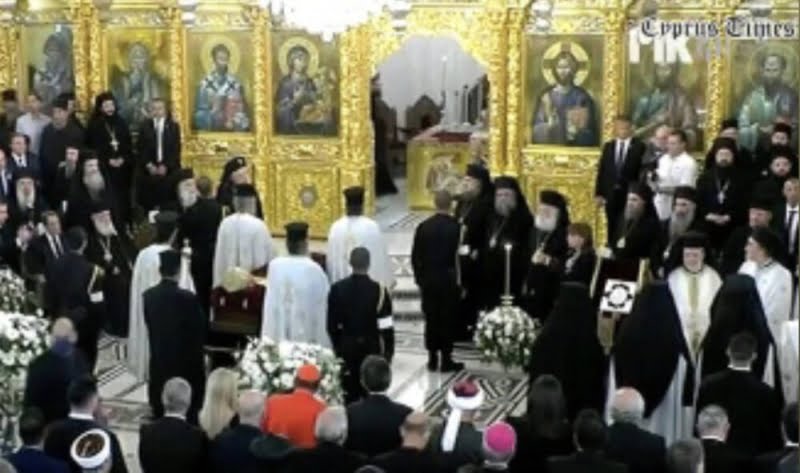 Cyprus bids farewell to the blessed Archbishop – Continuous Update from the Cathedral of the Apostle Barnabas
Last farewell to the ecclesiastic leader of Cyprus, who passed away on Monday, November 7.
The requiem service is sung today in the presence of the Ecumenical Patriarch and other dignitaries and afterwards the funeral will be held, in the place the Blessed himself prepared under the cathedral.
Security measures are in force for the dignitaries and traffic regulations in the area of ​​the Archdiocese.
Watch the exit sequence LIVE on Cyprustimes