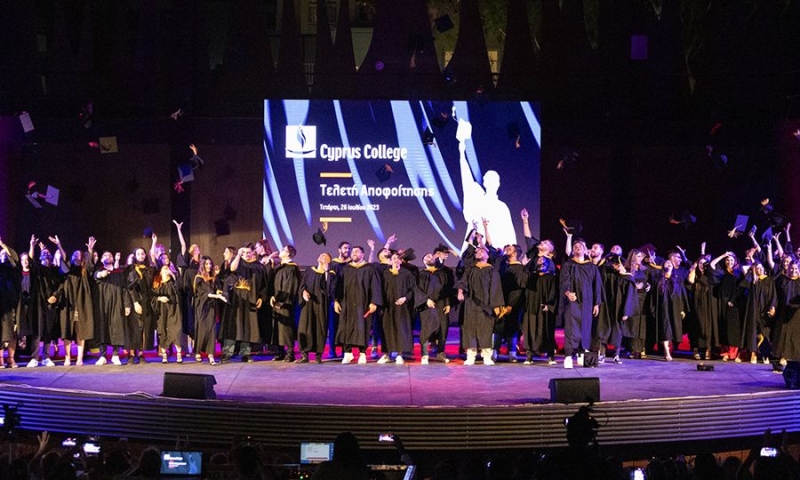 Held on the evening of Wednesday 27 July 2023 , the Graduation Ceremony of the Cyprus College Limassol, where degrees were awarded to the graduates of the class of 2023. Along with the degrees, prizes were awarded to the top graduates of the College.
In his greeting, the director of the College, Mr. George Pallaris, praised the efforts of the graduates, characterizing the evening as the culmination of a beautiful educational journey and the starting point of a new, more unpredictable and more exciting one.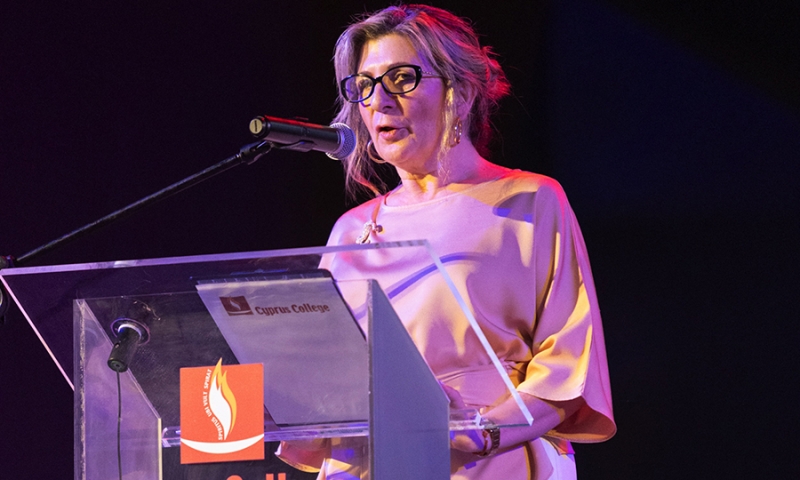 In his additional mention, Mr. Pallaris highlighted Cyprus College's efforts to prepare a generation of students ready to face the challenges of the 21st century and contribute to society in innovative ways. He placed particular emphasis on the college's innovative initiatives such as the operation of the "CYC Makerspace", a technological creation center that encourages ingenuity, innovation, and practice as well as the promotion of Erasmus mobilities that allow students to live experiences abroad and to acquire a wider range of skills, thus strengthening their adaptation to the business and social challenges of the modern era.
A particularly moving element of the evening was the highlighting of the social contribution activities implemented by Cyprus College Limassol during the 2022-2023 academic year. Mr. Pallaris emphasized that these activities, which are part of the mission of Cyprus College for Excellence and Social Responsibility, aim to create a generation of students with increased social consciousness and the ability to contribute positively to our society.
< p>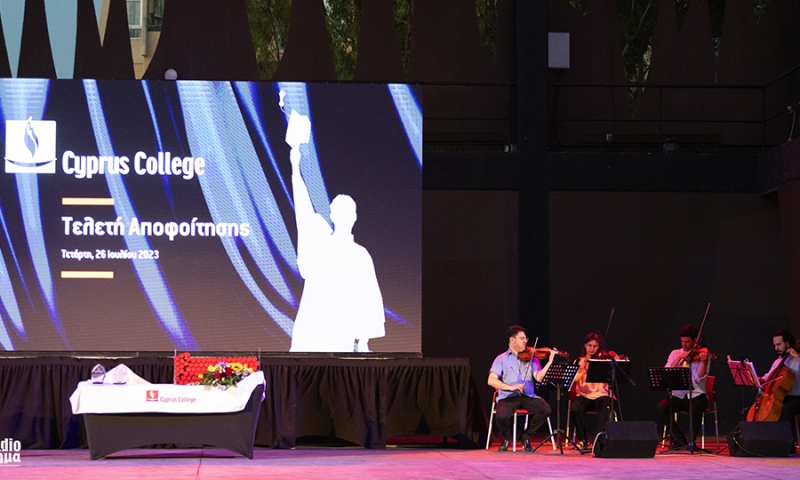 At the same time, he thanked all the academic and administrative staff who, after 13 years of operation of the Cyprus College branch in the city of Limassol, have established it as the first choice for studies in the fields of Aesthetics, Computer and Network Technology and Management Office.
Concluding his speech, Mr. Pallaris urged the new graduates to treat trials and challenges as opportunities for learning and personal growth. He encouraged them to set high goals for themselves and work hard with perseverance and patience to achieve them.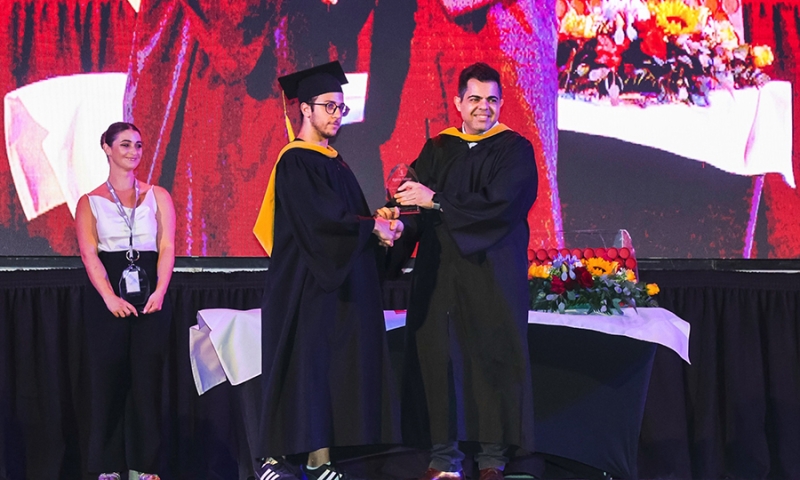 This was followed by the speech of the graduate with the highest academic performance among all the graduates of Cyprus College Limassol, Alexandros Liassidis, a graduate of the "Computer and Network Technician" program, and the awarding of degrees by the Director of the College.
The graduation ceremony was honored with his presence by the CEO and Chairman of the Council of the European University of Cyprus and Cyprus College, Dr. Christoforos Hatzikyprianou, as well as the Senior Officer of the Higher and Supreme Directorate, Dr. Panikos Giorgoudis, the Consul of Slovenia, Mr. Evros Alexandrou , and the Quality Assurance Manager of the international TIMSS survey of the International Organization for the Evaluation of Educational Achievements Dr. Christos Pavlidis.
Today, at Cyprus College Limassol, there are a total of 8 fields of study,
Esthetics (Diploma, Degree)
Business Administration (Diploma , Degree)
Computer Technician & Networks (Diploma)
Clerical Studies (Diploma)
Medical Visitor (Diploma)
Informatics (Bachelor)
For more information regarding the study programs offered at Cyprus College you can visit the college website www.cycollege.ac.cy
< iframe width='300px' height='500px' src='https://www.adstorebluebird.cy/api/banner/ServeBanner?zoneId=2734' frameborder='0' scrolling='no'>