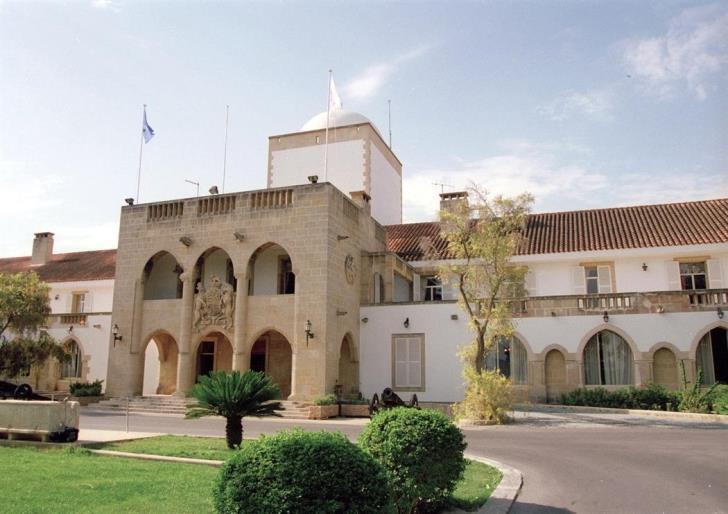 & nbsp & nbspphilenews & nbsp; & nbsp;
The Cyprus issue, the effects of the war in Ukraine, but also the reforms promoted by the Government are among the issues that will be on the agenda of tomorrow's session of the National Council, according to the President of the Republic, Nikos Anastasiadis. p>
Speaking on the sidelines of the Cyprus-Greece maritime reconnection ceremony at the port of Limassol, President Anastasiadis, when asked what he expected from the National Council meeting to be held tomorrow at the Presidential Palace, said that "in principle to inform about the latest, current developments on the Cyprus issue ".
He added that he would also be concerned about the effects of the war in Ukraine, noting that he was pleased to note that "political leaders are equally interested in the global financial crisis, which is a new, unfortunately, war in Ukraine.
"And, of course, we will be concerned with the broader issues of modernizing legislation, institutions, in order to move forward with the Recovery and Sustainability Fund, so that we are able to absorb and implement Programs that have been designed, costed and approved. "and the political parties themselves and the European Union, through the 'Cyprus – Tomorrow' Plan," the President said.
Asked if he would try to secure the consent of the political forces to proceed with what he said, the President said that "there is consensus, there are differences somewhere, I believe that in a good spirit, in a good climate, prospects can be created. There are no electoral expediencies, there is nothing. If, on the contrary, the reform measures envisaged are universally accepted and adopted as soon as possible, the better for the whole Cypriot people, left, right, center, they are not divided ", they have no color or ideology. & Nbsp; & nbsp;
Asked what he expects from next week's European Council summit in Brussels, in relation to what he will set for Turkey's challenges, the President said that "the priorities at the moment are certainly focused on the war in Ukraine. the consequences of the war, inflation trends, but even the energy crisis and the food crisis.
There is no doubt that through the issues under discussion I will have the opportunity to remind European partners that there is beyond Ukraine, which of course we care, and the European country, Cyprus, which has been under occupation for 48 years, is suffering from the arbitrary and against international law actions of a force that unfortunately through revisionist policies implements " Asked whether decisions on specific issues would be taken at the Brussels Summit, the President said "there are issues on which decisions, there are for others, Conclusions that will guide future decisions ".