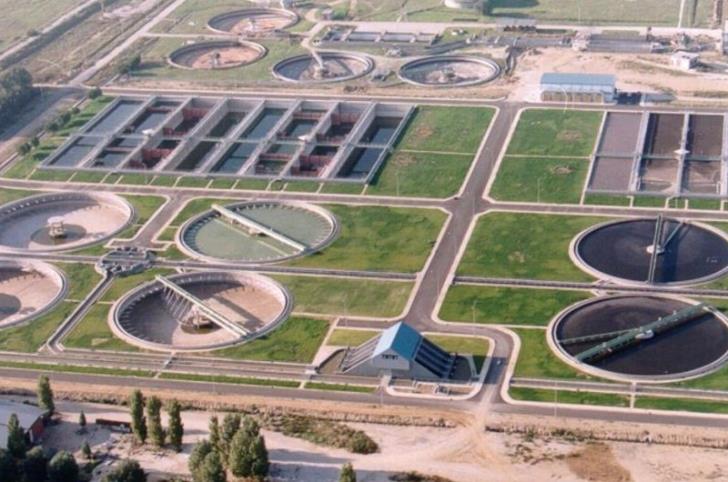 Insider / ΚΥΠΕ
The Larnaca Sewerage Council (SAL) in collaboration with the University of Cyprus-International Nireas Water Research Center – participate as Beneficiaries in the practice "On-Site Hospital Waste Management Aiming to Improve the Performance of Sewage Treatment Plants and Wastewater Treatment Plants" approved in the framework of the INTERREG VA Greece Cyprus Cooperation Program 2014-2020.
READ ALSO: € 25 million in agricultural processing / marketing units
A written announcement of the Council states that the specific proposal will be implemented in collaboration with three other Beneficiaries from Greece with the main beneficiary being the Municipal Water Supply and Sewerage Company of Heraklion (DEYAI). The other Beneficiaries are ELMEPA (Hellenic Mediterranean University) and the University of the Aegean ".
It adds that "the operation has a total transaction budget of € 999,000.00 of which 85% will be funded by the European Union (European Regional Development Fund) and the remaining 15% corresponds to national participation".
According to the announcement, "the aim of the research project is to determine how the removal of selected microbes of emerging interest can be achieved through the on-site treatment of hospital wastewater, before their disposal in the central sewer system. The implementation of the project will determine the impact that selected processing technologies can have on the quality of the final outputs, in terms of the presence of drugs as well as bacteria and genes that have antibiotic resistance.
Initially, it is noted that "a pilot system will be designed and constructed on the premises of the hospitals, with the aim of evaluating them for full-scale development in the hospitals of Larnaca and Heraklion. The pilot unit includes a number of advanced physicochemical and biochemical as well as advanced chemical technologies ".
It also states that "antimicrobial resistance is a serious challenge, both for the EU and globally. According to the World Health Organization (WHO), antimicrobial resistance has already reached alarming levels in many parts of the world, while high levels of antimicrobial resistance are associated with many common infections (eg urinary tract infections, pneumonia, tuberculosis and gonorrhea). have been observed in all WHO regions ".
The microbial tolerance, the announcement continues, "is already causing significant social and economic burden internationally. It is estimated that it is responsible for 25,000 deaths a year in the EU alone and 700,000 deaths a year worldwide. "
The implementation of this operation "is an important development in the management and treatment of hospital wastewater in relation to the above problem and also gives the green light to research and development of new technologies based on the cooperation of all relevant bodies in Larnaca and Heraklion."
The Larnaca Sewerage Council would like to express special thanks to the State Health Services Organization (OKYPY), which through the Memorandum of Cooperation signed between the two parties, will provide space for the construction and installation of the pilot unit at Larnaca General Hospital, as well as the discharge into the Larnaca sewerage system, the hospital liquid waste that will be treated for the purpose of the project. "Such actions help promote safety and health in our country."