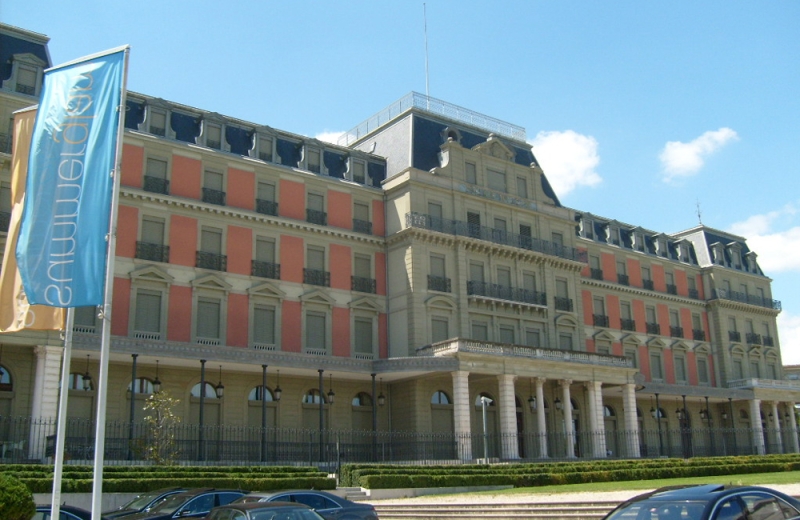 Cyprus's hearing in the UN Commission on the Monitoring of the Convention on the Rights of the Child was suspended due to a notice of evacuation of the Agency's Palais Wilson headquarters in Geneva, after a suspicious object was found near it. the members of the delegation are well and the process will continue and be completed.
Louisa Christodoulidou Zannetou explained that during the answers of the Cypriot delegation to the questions of the members of the UN Commission, the President was informed that the room had to be evacuated, as well as the whole building, because there was a notice of a suspicious object near the building. Initially, Ms. Zanettou said, they left the building and after the Swiss police arrived with a special robotic machine, they were instructed to leave the building and finally they were told that it would reopen later.
The incident happened, he said, after the break of the morning session that started at 10.00 on Tuesday morning (local time) and would last until 13.00 at noon. "We reacted immediately, the protocols followed and we left the building. "A lot of people from many countries," he said.
The discussion was in the final stages, said Ms. Zannetou, and she assured that they would return later in the day for the Cypriot delegation to make its final comments and, if necessary, some documents. "I hope that we have presented our positions satisfactorily in relation to the compliance of the Republic (for the Convention on the Rights of the Child), we are already receiving positive comments and this fact – which fortunately did not affect anyone negatively – we will remember for a long time." .
It is the second day of evaluation of Cyprus, noted the Commissioner of Legislation, saying that they have heard many helpful comments and issues that now concern the Parliament, such as child-friendly justice, asylum, Pournara, unaccompanied children, special mention was made for issues of bullying, issues of parental alienation, etc. She said she would post the report on her office's website.
Ms. Zannetou, noting that the last time Cyprus went through this process was in 2012, said Whereas it is very important that the comments of the competent Committee of the UN Convention on the Rights of the Child be taken into account by the Ministries and competent departments which will have responsibilities after this report. He expressed the hope that he will be able to present the report as well as the comments before the Parliament, which, as he said, is currently discussing laws concerning children.
Representatives are participating in the delegation from the Ministry of Education, the Ministry of the Interior, the Police and the Ministry of Social Welfare, headed by her, said the Commissioner of Legislation. They are accompanied by Olympia Neokleous, Ambassador of Cyprus to the Permanent Representation to the UN Office in Geneva.